Every year bus fleets spend 30% of their budgets on fuel and are always looking for ways to reduce their gas/diesel bills. Even though fuel prices are expected to remain relatively low in 2016, this is a factor that is always outside of our control while rising ecological awareness and local 'green' regulations point to increased efficiency.
This is where fleet management solutions with telematics technology play an important role, allowing managers to identify fuel-wasters with precision and boost the efficiency of their fleets. For example, systems with live GPS vehicle tracking helps transportation teams monitor driver adherence to speed and planned routes, while built-in reports provide detailed information about idling, hard braking and other events on the road.
Here is how fleet management products can help you save more of the transportation budget:
Speed Monitoring
Excessive speed can significantly increase both wear of a vehicle and fuel consumption in addition to being a threat to passenger and driver safety. A fleet management solution with live GPS tracking allows a fleet manager to enable speed alerts for certain or all vehicles to monitor driver compliance with the speed requirements. Any time one of the vehicles exceeds the speed limit, the supervisor will be immediately notified with an e-mail or SMS text message. The manager can access information about the location of the event, as well as the length of time over posted speed.
By harnessing real data, the supervisor can better coach drivers to lower their speed. The manager can also identify the most efficient drivers and use them as an example for a fleet-wide training.
Even a small reduction in driving speed can result in significant savings. If a fleethas 500 buses and spends $20,000 each year on fuel per bus, a 3% fuel reduction  can save around $600 per bus, or $300,000 in savings for the entire fleet.
Depending on the types of vehicles within a fleet and the type of fuel consumed, a company can save   up to $2,000-2,500 per vehicle by tapping into the intelligence of fleet management tools.
Actual Route Tracking
Another way of saving on fuel is to eliminate route inaccuracies by tracking the exact location of fleet vehicles to monitor headway adherence and driver on-time performance. When the transportation staff in the office don't know where each individual bus is, they might face such issues as inefficient dispatching and mileage reporting discrepancies.
Innovative fleet management solutions usually combine the benefits of Automatic Vehicle Location (AVL) technology with smart reporting. While AVL tracks the precise location and movement of a vehicle, the manager can immediately see planned vs. actual routes and live status updates on a single map. Such monitoring helps identify behaviors that waste fuel faster, potentially saving thousands of dollars a year in fuel costs.
With fleet management software transportation teams can track time, location, direction, and speed of the vehicle in 20-30 second intervals. Having data in front of them immediately, managers can instantly see route deviations, identify cases of personal use of vehicles by drivers and address the issues in a more timely fashion.
Actual route tracking can also help save on fuel costs in emergency or spontaneous (unplanned) situations: the office team will know exactly which bus is located closer to the place of an incident to send the vehicle for immediate assistance.
Limiting Excessive Idling
As unnecessary idling results in significant increases in fuel consumption, transportation teams can achieve great cost savings through tracking idle times of fleet vehicles. Since many cities have adopted 'green' policies and introduced their own regulations to limit the amount of emissions from vehicles, the importance of such monitoring is constantly increasing.
Fleet management solutions with GPS tracking provide transportation staff with critical data about excessive idling through accurate advanced reporting. The manager can create instant or scheduled reports to identify idling times for specific vehicles, drivers, or routes. If the engine was running for longer than the preset time length, the supervisor will be immediately notified by email or via a text message and will be able to address the situation.
By reducing the idling time of the vehicles, transportation teams can have 10-25% savings in their budgets on fuel costs.
Interested to learn more about fleet management solutions that can help reduce your operational costs? Access more information here.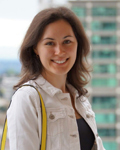 Vlada Terenina
Marketing Coordinator | Seon
vlada.terenina@seon.com