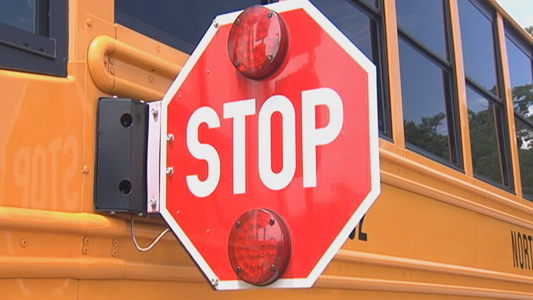 When school districts are looking at putting stop-arm cameras on their buses there are a few key things to take into account:
"There are two key factors in capturing the license plates of vehicles illegally passing a school bus – camera position and image quality," says Peter Simmons, Director of Marketing at Seon. "Even if you install the cameras in the right position, the camera must be designed to provide high-resolution images, clear enough to capture the license plates of vehicles passing at potentially high speeds."
And not just any camera can be mounted outdoors to capture details like a license plate number. It must be an outdoor-rated camera, built to stand up to extreme humidity or the pressure of a bus wash. The camera must also have at least a 16 mm telephoto lens to be able to identify numbers on a license plate. Seon recently introduced a high-definition camera that delivers 3x the resolution of a typical analog camera, ideal for this application.
Consider also whether the state has legislation that allows for automated cameras or video recording systems to detect and prosecute individuals illegally passing school buses. If state or local laws do not provide for the use of automated cameras on school buses, there may be an issue using the video evidence in court. Working with your camera vendor to understand the state law is always a good idea.
Making the right decision
When choosing a solution to help reduce stop-arm violations, it is important to consider all of the legal, technical, and practical implications. Each school district may have a different approach, depending on their resources or the gravity of the problem in their district.
One former school bus fleet supervisor we contacted put it best when he said that there are three parties involved in removing this threat to student safety: 1) School bus operators, 2) Motorists, and 3) Law enforcement.
School bus operators have a responsibility to position bus stops in the safest possible areas and to reinforce with their drivers the correct procedures in deploying the stop-arm.
Motorists need to drive attentively and be aware of the laws on illegally passing a school bus.
Law enforcement needs to have a presence in problem areas and reinforce the school district's programs to reduce stop-arm violations.
Stop-arm cameras are a good tool to support all of these efforts.