5k Fundraiser for Cody Ponder, Assistant Director of Transportation Services at University of Oklahoma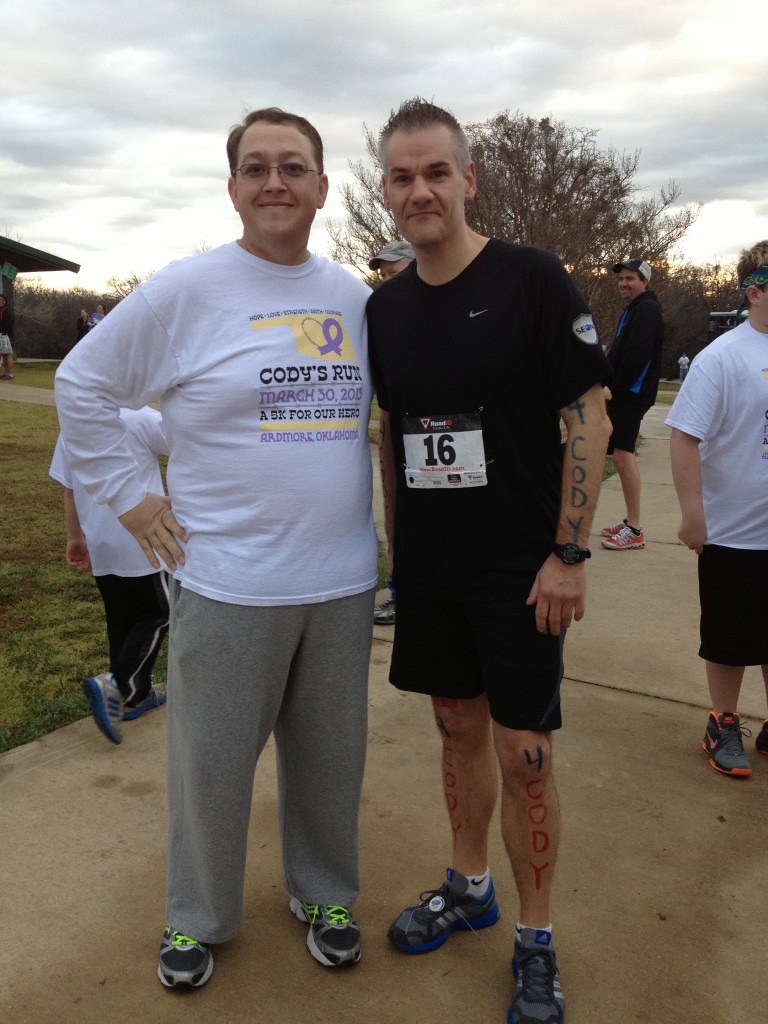 When Seon's Transit Division Sales Manager, Mike Bismeyer, found out about a run to raise money to help one of his favorite customers fight cancer, he knew he just had to be there.
This past Easter weekend, Mike participated in a 5K run to support one of Seon's transit customers – Cody Ponder, Assistant Director of Transportation Services at University of Oklahoma – Cleveland Area Rapid Transit (CART). Cody is facing a tough battle with cancer for the 2nd time around. He was diagnosed with esophageal cancer nearly two years ago and fought back, only to find out recently his cancer had returned.
Friends and family in his hometown of Ardmore, Oklahoma, organized a community event to help raise money for Cody's medical bills and to create awareness for esophageal cancer.  Nearly 400 people signed up for the 5k run, raising over $15,000 for the cause.
"The run was in support of not just the journey but in support of love, faith, hope and courage," said Ponder. "It's our main theme and that's what we tried to achieve."
Cody Ponder is a valued member of the transit community.  He was recognized in 2011 by Mass Transit magazine as one of the 'Top 40 under 40', an honor bestowed on professionals, nominated by their peers, who have made significant contributions to the public transit industry.  Cody is an inspiring leader who believes in the importance of community involvement for all transit professionals.  Now it was the community's turn to give back to him.
"Not only is Cody a good customer, but he has become a great friend, " said Bismeyer. "When I found out about the run, I didn't hesitate to come down from Vancouver to show our support for him and his fight against cancer."
Seon was proud to participate in Cody's Run to raise funds and awareness for esophageal cancer.
To find out more visit the Cody's Run Facebook page at http://www.facebook.com/codysrun or download a sponsorship form at: https://docs.google.com/file/d/0BzE1-vJrADS5aDZMbTBzeXYyNWc/edit?usp=sharing&pli=1