At Seon we participate in fundraising opportunities for national causes that make a difference. This year, on Saturday, July 6, we are taking part in BC Cancer Foundation's, "The Underwear Affair" — a 10K run/5K walk in downtown Vancouver to uncover the cure for cancers below-the-waist. Seven of us are teaming up in costume as the "Seon Cancer Slayers." Each member must raise $300 to participate in the event. Our family, friends, coworkers, and customers have helped us out immensely.  We have surpassed our goal of $2300 and have raised a whopping $3385 — but we aren't stopping there!
Proceeds from the Underwear Affair will benefit the BC Cancer Foundation, an independent charitable organization supporting research and care at the BC Cancer Agency. The agency is a world leader as a model for the research and development in uncovering cures and putting cancers behind us.
We have all been touched by real-life stories of the disease. Many of us have experienced loved ones battling as well as losing their lives to cancer. And some of us have personally gone through or are going through the battle as we speak. On July 6, we run for all of these people as a united team that wants to make a difference.
How can you help?  If you are not participating in the event, that is okay! To help support this amazing cause, you can donate to any of our team members by clicking on the following link. Your donation will support the team as a whole. We appreciate and are grateful for your sponsorship.
Click the following link to visit the "Seon Cancer Slayers" team page and donate today!
Click here >>> Seon Cancer Slayers <<< Click here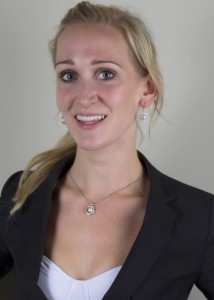 Tia O'Grady
Marketing Coordinator
Seon
Toll Free: 1.877.630.7366
Email: tia.ogrady@seon.com
www.seon.com