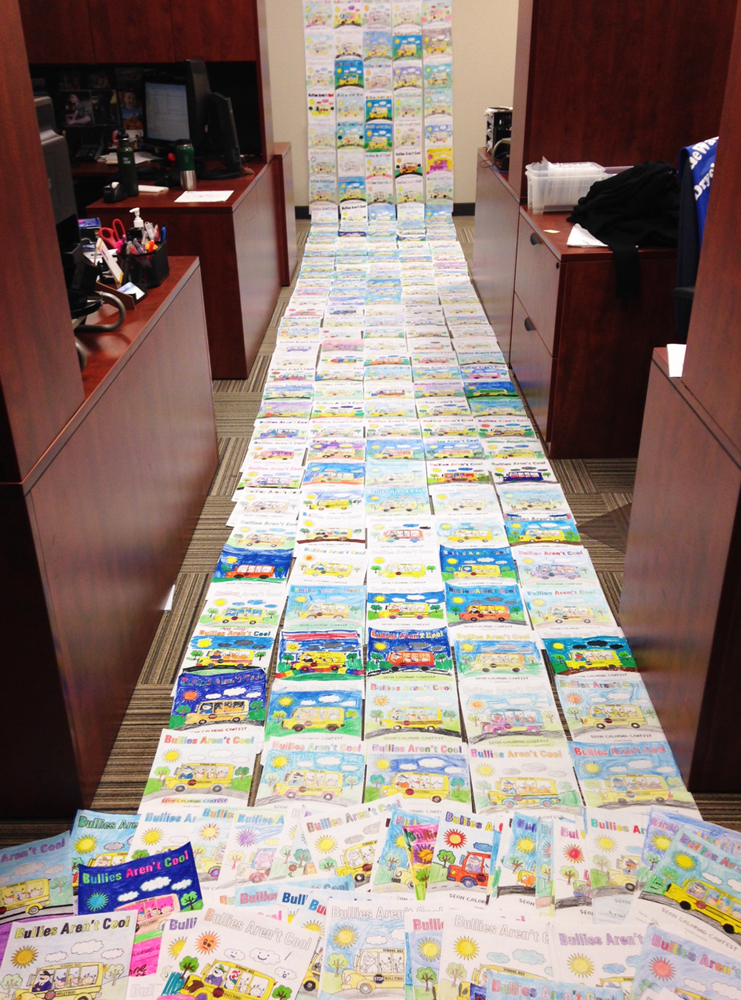 October 31st marked the final day for submissions to our "Bullies Aren't Cool" coloring contest. When we launched the contest for National Bullying Prevention Awareness Month, we were excited to see the results. We received almost 1300 entries from children across the United States and Canada, and support that we had not imagined in our wildest dreams.
Why was our Anti-bullying Campaign a Success?
While we were optimistic about the participation in the contest, we had no idea that it would lead to over a thousand submissions. The purpose behind the contest was to get the message to kids that 'Bullies Aren't Cool' in a fun and engaging way.
We are Blown Away!
The amount of children that participated in the coloring contest was unbelievable. The photos and pictures we received brought smiles to our faces and warmed our hearts — we could tell that the children were proud of their works of art. We thank the school transportation staff, teachers, principals, bus drivers, parents and other adults that helped get the entries in and encouraged the children to participate in a fantastic cause. Thank you for doing your part to educate the children about bullying.
Your Participation made a Difference — You Helped Spread the Word that Bullies Aren't Cool
The thousands of submissions came from almost 50 school districts across the United States and Canada. Some school districts submitted over 280 entries! The time and dedication spent doing this for a good cause and for the children is greatly appreciated. We are grateful to all school districts, and give special shout-outs to Monroe-Woodbury Central SD in NY, Marion District Schools in FL, Dry Creek Elementary in CA, and Littleton Elementary SD, AZ — you all have exceeded our expectations and invested time and passion towards supporting anti-bullying.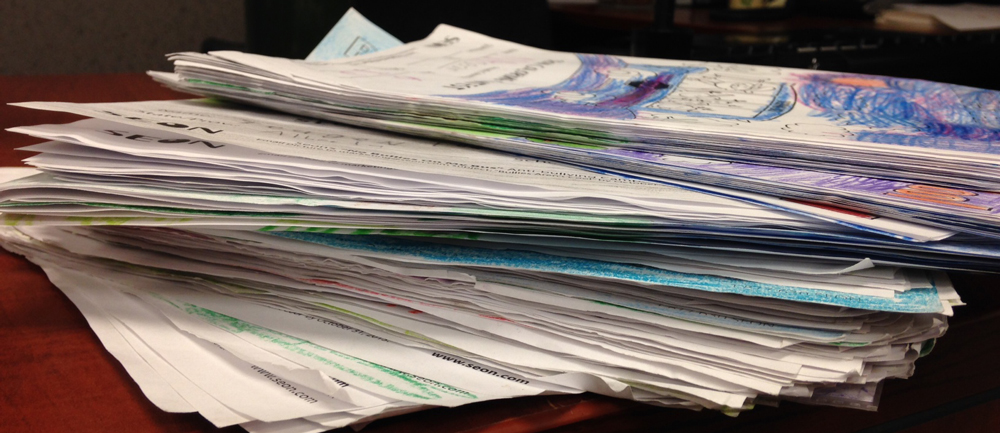 When Will the Winners be Announced?
Because we have had such tremendous results, and so many great entries, we have decided to choose a winner in each of three age categories: 5-7 years, 8-10 years, and 11-15 years, as well as an overall winner.  We will announce the winners in each of those categories, as well as the 2nd and 3rd place finishers, on Friday, November 8th by email, posted on our Facebook and Twitter pages, and our web site. Winners in each category will receive a Seon teddy bear, anti-bullying pin, and medallion, and the 1st place finishers will also receive The Bully Project's Educator's DVD and toolkit, and the overall winner will receive a cash donation for their school to go towards anti-bullying education. This is definitely a tough competition to judge — the coloring sheets are all fabulous.
Good luck to all participants, and thank you again to everyone that took part in making the "Bullies Aren't Cool" coloring contest a smashing success!
Check out some of the coloring contest submissions! –> CLICK HERE <–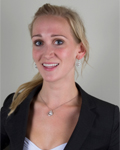 Tia O'Grady
Marketing Coordinator — Seon
tia.ogrady@seon.com