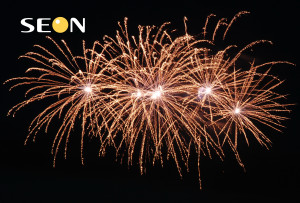 We kicked off the New Year in 2013 by publishing our "Top Predictions for School Bus Safety in 2013." With fantastic results, what better way to start 2014 than by writing another prediction article for the New Year!
Take a look at last year's blog post and how close we were in our 2013 predictions: Click Here to read!
Frequent news stories about bullying, children going missing after a school bus trip, and the importance of mobile surveillance technology are all indicators that safety on the bus remains a top priority and is an ongoing challenge. Stories like these amplify the responsibility for school transportation managers to determine resolutions for safety and security. Here are our 2014 predictions for school transportation:
Prediction #1: School districts and organizations will join forces to elevate anti-bullying education and awareness campaigns
In October 2013, Seon started a "No Bullies on my Bus" campaign in an effort to raise awareness about the impact of bullying in the school system. According to Today's Parent, outside of the school playground, school bus bullying is the most common form of bullying among school aged children. This is just one of the many reasons why Seon is passionate about supporting anti-bullying awareness. Our campaign to date has been a great success, and we have learned a great deal about other anti-bullying projects and organizations.
We predict that in 2014, there will be more collaborations of school districts and organizations working together to fight for the cause. Bullying is a big deal, and the more people join together, the more awareness and knowledge on the topic is created.
We collaborated with the Tri-board Student Services staff last year in supporting their 'Anti-bullying Driver Workshops' last October. Furthermore, we will continue to collaborate with organizations like The Bully Project and Pink Shirt Day.
Learn more about how to collaborate with anti-bullying campaigns & read this Seon article –> Click Here <–
Prediction #2: School bus routing and tracking software will gain traction
It is common for parents to call their child's school wondering where their child is and if the school bus has dropped them off. Situations like this happen all the time and create anxiety for parents, school staff, and school transportation staff.
For instance, on January 6, 2014, the first day back after winter vacation, 4-year-old Angelo Epassa of Toronto, Canada got on the wrong bus in the morning and went to the wrong school. When his mother received a call from his school reporting to verify his absence, his parents thought that Angelo had gone missing and the police launched a city-wide search. "Angelo's mother… was with the child outside their home…when he boarded a yellow school bus…but she would later learn it was the wrong bus" (The Toronto Star). Angelo ended up being at a different school, where they thought he was a new student they had been expecting to start in the New Year. It was not realized who he really was until the end of the day — Angelo was then returned home. The story had a happy ending, but significant time and resources were used and enormous anxiety was experienced by all parties involved. These situations could be avoided or resolved much quicker with routing software and student tracking technology.
With more and more of these news stories surfacing, look for school bus transportation directors and managers to equip their fleet with school bus routing software and student tracking such as vMax Compass and vMaxTrac. Having real-time vehicle and student location information at the click-of-a-mouse, integrated with routing software, is perfect for situations that are time sensitive or an emergency. Student tracking also reduces the time to respond to parents or school administrators. School transportation staff can access the last known student location immediately — whether they are on the bus, missed the bus, or got off at the wrong stop. To learn more: –> Click Here <–
Prediction #3: School Districts will look to upgrade school bus surveillance technology
Safety on school buses is an ongoing concern that is only increasing. Many school districts have already installed school bus camera systems for driver and student safety and security. "Transit buses were the first to utilize onboard video surveillance cameras for monitoring purposes, and now a rising number of school bus operations are turning to this same technology for self-protection" (STN Online Magazine).
Technology is continuously advancing, but also security needs are changing. We predict that this year many fleets will upgrade their existing systems to provide added protection. Camera and DVR quality will be upgraded and old DVR systems replaced with new, more advanced digital technology.
Another upgrade prediction is the integration of wireless downloading. Carlos Chicas, transportation director at Stockton USD, CA, said in a recent article for STN Magazine that his video surveillance cameras help to protect the 6,500 at-risk students transported each day. In just one week, Chicas had to investigate two "severe" fights on the school bus. Chicas said the wireless integration on Seon's system makes it easier to download video from the buses' digital video recorders. Wireless saves time and is an efficient solution. This latest mobile video surveillance technology is both easy to use and a must for safety and protection on the bus.
…
The safety of drivers and passengers on the school bus is crucial to transportation managers, the community, and technology providers, like Seon. In 2014 we anticipate that with more stories of industry achievement, safety and security will prevail!
Do you have a school bus safety prediction? We'd like to hear it! Share this post on Facebook, Twitter, Google+ or LinkedIn by clicking the icons on this page — then share your thoughts with the post!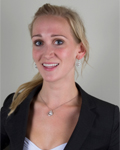 Tia O'Grady
Marketing Coordinator
tia.ogrady@seon.com