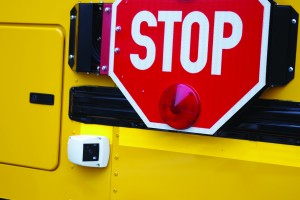 Stop-arm violations continue to be a problem. Some school districts venture to say that vehicles that are illegally passing school buses are the #1 threat to student safety. According to the National Association of State Directors of Pupil Transportation (NASDPTS) 2nd annual stop-arm survey in 2013, 88,025 vehicles passed a stopped school bus in a single day. In 2012, 9 students were killed while loading or off-loading from a school bus. Even one fatality per year is too many.
In this series, we will catch up with four school districts across North America that have addressed the problem by implementing a stop-arm violation enforcement program using Seon camera systems. We'll get their perspective on the effectiveness of stop-arm cameras in reducing the number of violations, and find out what worked for them.
Part 1: Ft. Payne City Schools Credits Relationship with Law Enforcement for Stop-arm Camera Program Success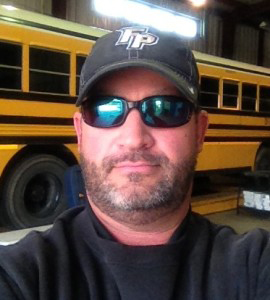 Chris Bible
Shop Foreman | Ft. Payne City Schools
Ft. Payne, AL
Chris Bible at Ft. Payne City Schools is a true innovator. Among Seon's early customers, the first in the state of Alabama, Chris has depended on Seon school bus cameras to capture what's happening inside the bus. So it's not surprising that he was a very early adopter of stop-arm camera technology.
As far back as 2008, Chris started strapping his Seon cameras to the outside of the bus, even before Seon released a purpose-built exterior camera. "I sure kept Seon's IT folks busy trying to figure out how to seal up an interior camera to deal with the Alabama humidity," Chris laughs. So when Seon released its first stop-arm camera in 2011, Chris was again one of the first to try it out.
Ft. Payne City Schools now has 12 of its 26 school buses outfitted with stop-arm cameras and credits the success of his stop-arm camera program to a very tight relationship with local law enforcement. "Our bus drivers have become very good at evaluating situations and will call in violations over the 2-way radio," says Chris. "Local law enforcement has been very helpful, often dispatching an officer immediately to try and catch them while they are still out on the road.  Alabama doesn't have a state law yet around stop-arm cameras, so working with local law enforcement is very important."
When Ft. Payne City Schools first started using stop-arm cameras they used a coordinated effort with law enforcement and the local paper to create awareness of the problem. "We launched our public relations effort during Bus Safety Week, with an article in the local paper, and through a campaign with local police. We're a small town, so that helped a lot in getting the word out."
When asked about whether he thought the stop-arm cameras have helped create awareness and reduced the number of violations, Chris had these parting words: "Every day a car runs by the stop-arm on one of our buses. The cameras work great and they've helped, but public awareness is most important in solving the problem."
Do you have a good relationship with your local law enforcement?  Join the conversation on our Facebook page.
Read Part 2 of our stop-arm camera success stories, as we see how one rural Canadian school district has garnered significant press and awareness for their stop-arm camera program.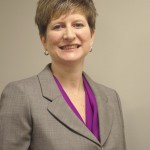 Lori Jetha
Marketing Communications Manager – Seon
lori.jetha@seon.com