In Part 4 of our stop-arm camera customer success stories we talk with Tom Oestreich, Transportation Director at Bloomington School District in Minnesota, about his stop-arm camera 'sting' operation.
Part 4: Minnesota School District Works with Law Enforcement to Mount Stop-arm 'Sting' Operation

Tom 'Ace' Oestreich
Transportation Director | Bloomington School District
Bloomington, MN
More than a year ago, Tom 'Ace' Oestreich, Transportation Director at Bloomington School District, decided to start his stop-arm enforcement program by installing the Seon CA Wedge stop-arm camera on one of their buses.
To raise awareness about the program, and the importance of the initiative, he worked with the Bloomington Police Department to set up a kind of 'sting' operation to catch stop-arm violators in action. For one day, during the AM and PM bus runs, police officers were set up at key bus stops to pull over any drivers as soon as they passed a school bus while the stop-arm was deployed.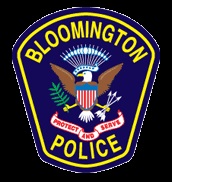 Bloomington's efforts drew the attention of the local media and this coordinated approach helped to educate offenders (and potential future offenders) on stop-arm laws and created public awareness for the program.
"Stop-arm cameras are a cool piece of technology to have," Oestreich advises.  "People forget what the stop arm means and how important it is in keeping students safe."
Although Oestreich hasn't yet brought the camera footage to court, and isn't actively using the stop-arm cameras to issue tickets on a daily basis, he had this to say about the Seon stop-arm camera:  "The resolution is fantastic, it's just great! You can definitely, clearly see the license plate numbers of cars passing the bus.  Seon has been an excellent partner in making sure that students are safe."
Click here to find out more about Bloomington's ongoing joint approach to stop-arm enforcement.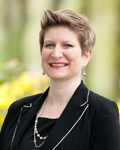 Lori Jetha
Marketing Communications Manager
lori.jetha@seon.com