In the past technology limitations kept student transportation departments from gaining real-time data about their fleet operations. Today, software can provide immediate insight on what is happening on any vehicle on the road and allow live video streaming from the bus. Those school districts that use fleet management solutions with real-time data are able to respond faster to emergencies and significantly reduce their operation costs.
So, here are three reasons why getting real-time data is so important for efficient student transportation:
Reason #1 – Faster Accident Response and Emergency Prevention
Even though school buses are the safest mode of transportation for getting students to school, accidents on the road happen when no one expects and school districts should reduce their risk by being prepared for them.
Last month, an unusual situation happened in Isle, Minnesota when a school bus went out of control after the driver suffered a medical emergency. The vehicle was swerving all over the road and at one point almost fell into a ditch. There were eleven students on the bus – from age 6 to 14, who were witnessing this scary situation for approximately 14 minutes and five miles. Luckily, the police were alerted and helped to stop the vehicle (Read the full story from Global News). If the same situation happened with one of your buses and drivers, it would be extremely helpful to get an immediate live view of what's happening on board.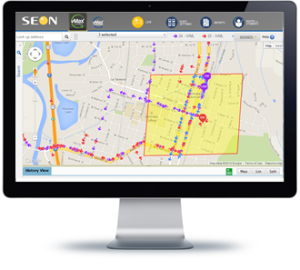 Imagine the power of modern software which provides real-time data about your fleet movements. If an accident happens, you can go into your routing platform, get a live view from any camera installed on your vehicle, find the closest available buses, and send them for help. Or, you can also immediately send emergency crews and police representatives to the place of the accident.
One of our customers, the Tyler Independent School District transportation department, tapped into the power of real-time data and managed to improve accident response times by 75%. With integrated routing, live GPS, and student tracking solution from Seon, the District now has the tools to deal with emergencies faster.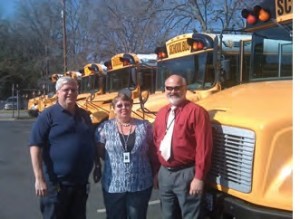 "We had a driver call in a problem with a student on the bus and then the radio went dead, " recalls John Bagert, Tyler ISD's Director of Transportation, "Knowing we had a student emergency, and not able to contact the driver for a location, we scrambled into action".
After implementing vehicle and student tracking, Tyler ISD noticed significant improvements in student security. "The panic buttons on the bus work extremely well. We have individuals that are notified via email and contacted via cell phone when a panic button is pressed. We also have visibility on the panic alerts across the transportation department because they pop up on our screens. This [map-based view of our fleet] offers us the ability to mobilize resources to any bus located anywhere in the district in less than three minutes!"
Tyler ISD also uses another powerful feature of Seon's integrated transportation solution – geofencing. This produces an on-screen alert if a bus goes out of the assigned zone. It's a reliable backup when the panic button fails or can't be pressed in case of a driver medical emergency or bus hijacking. If radio contact is not possible and the bus is travelling out of range, the geofencing alert is a clear signal of a security problem and it triggers an immediate dispatch of the emergency response team. At the same time, Live Streaming permits users to view video of the inside of any bus in real-time, so that when the unthinkable happens, fleet operators can see exactly what's happening on the bus and take immediate action.
Reason #2 – Lower Operations Costs
Access to real-time data allows transportation supervisors to track live routes and show planned vs. actual routes on a single map. That can result in significant fuel and labor savings, as happened with Tyler ISD.
"In our initial pilot of 10 buses, we identified two buses that were taking a long, round-about way that increased their mileage by 28 miles each way every single day," calculates Bagert. "We fully expect similar savings when we roll the service out to our entire fleet of 131 buses, likely enough to fund our initial investment and pay for ongoing operational costs." (Read the case study here).
vMax Live Plus fleet tracking software also provides Tyler ISD with information on stops, excessive idling and speeding, as well as advanced fleet performance reports to help identify behaviors that waste fuel — potentially saving them thousands of dollars a year in fuel costs.
Reason #3 – Accurate Student Tracking
Another benefit of getting real-time information about your fleet is instant student ridership counts. Modern software allows transportation managers to get an accurate list of children travelling on the bus with their contact information. It is a perfect solution in the case of an accident, when staff representatives have to notify parents, as well as for responding to enquiries about missing stops or student location.
The future is bright for real-time data solutions that can save you time, effort, and even perhaps your sanity, in the face of rising expectations from parents and administrators.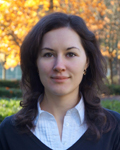 Vlada Terenina
Marketing Coordinator | Seon
vlada.terenina@seon.com