This past weekend, Seon's Transit Division Sales Manager, Mike Bismeyer participated in the 3rd annual Cody's Run in Norman, Oklahoma.  The run was started in 2013 by Cody Ponder, a Seon customer and friend from Cleveland Area Rapid Transit (CART) – University of Oklahoma, who was then battling esophageal cancer.  Cody passed away later that year, but the run has lived on as a way of giving back to the community that he lived in. Cody's run is a 5k dedicated to helping the Stephenson Cancer Center and Oklahoma Cancer Patients.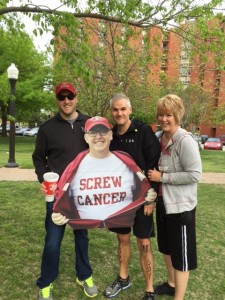 Although Mike has participated in Cody's run since its inception, this year's run was particularly poignant:  "Cody was a great friend, so I was running in memory of him, but I have a couple of other friends fighting cancer. One just had her surgery this past Thursday and has a long battle ahead at only 46."
For Seon it was also a sad reminder of the recent loss of our Director of Marketing, Peter Simmons, to throat cancer.  Peter embodied the same kind and giving character as Cody represented, and had showed his support for Cody's run in previous years.  His loss will also forever be felt by those who knew him.
As organizers and participants reported, the run was really about two things: giving back and remembering a friend.  A goal of raising $15,000 to give back was reached and will go towards helping others facing the same battles with cancer.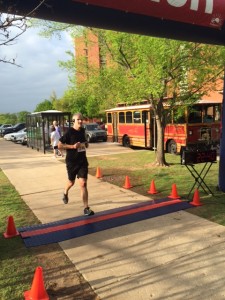 The proceeds from this year's race go to the Cody Ponder Emergency Endowment Fund that was created to help the families of patients at Oklahoma University's Stephenson Cancer Center with some of the extra costs associated with supporting a loved one with cancer such as transportation costs and time away from work.
As Mike crossed the finish line of the 5k run in 9th place, we were proud to support this great event and have the chance to remember those who made an impact on our lives.
This week-end Seon's team will take part in The Vancouver Sun Run to promote healthy habits in the community and support charitable partners of the race. The money raised from participation fees will be donated for important causes, such as support of BC's amateur athletes, development of BC's hospitals, children health, and others.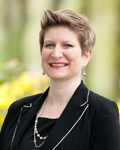 Lori Jetha
Marketing Manager
Seon
Visit Seon's Facebook page to see photo albums from recent events and join our community!