Originally published in BusRide Magazine
A transit operator once told me:  "When people board our buses they come with different expectations for the quality of our service, but everyone expects their ride to be safe." So how do agencies make sure they are delivering on that most basic of expectations?  The answer: a proactive approach to transit safety.
Anticipate, assess, and prioritize
Being proactive means first dedicating the time and resources to anticipate common safety issues and to accurately assess needs and risks. Although this may seem time-consuming, a little up-front planning can identify areas of concern and help minimize, or even avoid, future risk. On the flip side, being reactive and waiting for an incident to occur may mean that agencies don't actually have the tools or resources to efficiently resolve or address it.  This can lead to longer resolution times, customer and employee dissatisfaction, and greater long-term costs.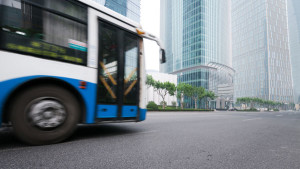 Make a list of all foreseeable safety risks and then determine their frequency and cost to the organization. Costs might include labor involved in investigating an issue, repair costs, legal costs or lost work hours. This will help an agency assign a relative priority to determine where to focus its efforts. Agencies may list vandalism, on-board crime and operator assaults as top issues, but the frequency of operator attacks may have risen recently and resulted in union grievances, lawsuits and lost work hours. The increase in frequency and cost makes it the highest priority.
The recipe for a proactive approach to transit safety
The perfect recipe for a proactive approach to transit safety requires three essential ingredients: policies, education and technology.  Blended together, they result in a comprehensive security plan.  It's essential to not miss any key ingredient for the best possible result.
Agencies may not always be able to prevent security situations, but by preparing for these issues in advance (using these three key ingredients), they can respond to them more quickly and avoid a prolonged and expensive investigation.
Developing the right policies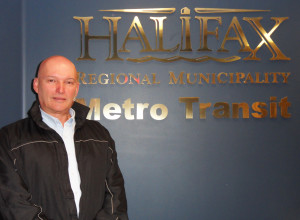 Policies might include a code of conduct to address safety issues and guide passenger-driver interactions, or a fare collection policy that minimizes the risk of operator assault.  Doug Mosher, Halifax Metro's manager of transit security, recommends operators act as Fare Informers, instead of Fare Enforcers, as a way to ensure that conflicts over fare payment don't lead to operator assaults.
Training staff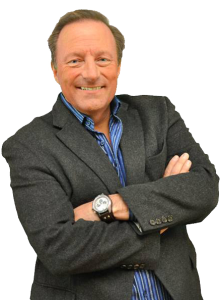 Operator training is important in the prevention of operator assaults.  Conflict resolution and de-escalation techniques can be especially useful to defuse emotionally charged situations so that assaults are prevented.  Bill Parsons, personal safety expert at Roadworthy Communications, recommends a comprehensive communication, safety and customer service program rolled into one. This type of program gives operators an effective set of tools to mitigate and manage conflict by influencing the decisions that riders make in subtle but noticeable ways.
Using technology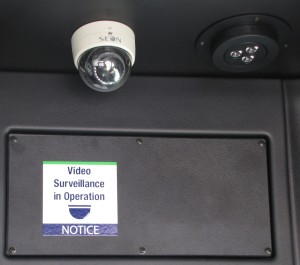 Technology also plays an important part in preventing, responding to, and investigating operator assaults. Having operators point to the surveillance cameras and remind unruly passengers that they are being recorded, can actually help prevent an operator attack.  When an assault is happening, a driver-triggered panic alarm in conjunction with live vehicle tracking can alert security staff, help them quickly locate the vehicle, and dispatch emergency services and engage law enforcement.  Security staff can even tap into installed bus cameras to monitor the situation using live video streaming.
By proactively installing the right on-board technologies, agencies can also significantly reduce the cost of assault investigations by reducing the labor involved in the investigation and mitigating any legal repercussions. Recorded video of an assault can provide clear, indisputable evidence of the events leading up to the attack and can help apprehend and prosecute the perpetrator.
Operator assault is just one important transit safety issue that can be addressed with a proactive approach. Take a moment to consider your pressing safety issues, whether you are being proactive or reactive, and what blend of policy, education and technology will ensure you meet customer expectations.
To learn more about Seon's video surveillance products and "Stop Violence Against Drivers" program, visit http://seon.com /safetransit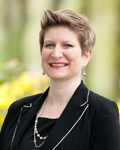 Lori Jetha
Marketing Manager, Seon
Lori.Jetha@seon.com