On February 24th, on the official Pink Shirt Day, Safe Fleet and its brands launched the 2016 United Against Bullying Grant program to offer funding for anti-bullying education and awareness initiatives empowering youth. The available funding of $55,000 will be distributed between several applicants who will present the best action plans and strategies to address bullying and its prevention in their communities. The funds can be used for the implementation of projects, training, or purchase of school bus equipment and technology to ensure the safety of students.
To win a grant for your organization, you don't need a magic formula. The following steps and strategies will help you be one of the best applicants and present your plans in the best way.
Step 1. Study the rules and find out the deadlines of the Grant program.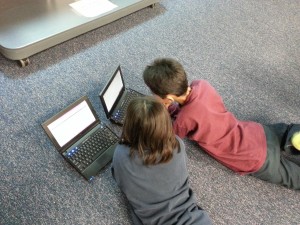 Start with visiting the United Against Bullying site. Read the details about this year's Grant program here.
This year's funding of $55,000 USD will be distributed among several winners – those organizations who present the best anti-bullying strategies and plans to empower young people. While the primary assignment of funds is anti-bullying training and project implementation, school districts and school transportation departments can also use their grant money for the purchase of school bus technology to increase safety of students on board.
To be eligible for funding, you must submit your application before end of day June 30th.
Step 2. Gather a working group to create a detailed anti-bullying plan for your organization/department.
Whether it will be a group of student volunteers or your department coworkers, gather a small team to work on the Grant application. Together you can decide how you will use the grant funds and how it can benefit your organization, how to implement anti-bullying initiatives and whom to engage further down the road. Having some student voices on the discussion board can be really helpful in selecting the most unique and unconventional ideas.
Step 3. Estimate the financial needs of your department or organization.
Depending on your particular situation, your financial plan may include costs for anti-bullying staff training, development of educational or promotional materials, purchase of video surveillance system for school buses, or any other related expenses. Research online or survey members of your community to calculate all potential costs before you apply for the grant. Grant applicants may have amazing programs, but if they don't know how much they need, or ask for much less than they need, it could jeopardize the project implementation. On the contrary, if applicants ask for a lot of funding, and don't have a detailed plan for the funding, they risk not being selected. So, make sure your team sets a budget plan and summarizes it in the Grant application.
Step 4. Get advice from the winners of 2015 United Against Bullying Grant program.
Another strategy to get ahead of the curve and be one of the best applicants is to reach out to the best – the winners of last year's Grant program. These school districts and their transportation departments presented the most inspiring strategies to help eliminate abusive behavior in their communities and engage students to spread a positive message and support their peers.
For example, the Nevada Department of Education is planning a Bus Buddies program for students in Nevada. Spotsylvania County Public Schools held a "No Bully November" event and are preparing "No Bully Bags" to provide their staff with training materials and rewards for students who support others. Marietta City Schools are working on an anti-bullying video for students that will help teaching them tolerance and acceptable behavior on the school bus.
The 2015 anti-bullying Grant recipients:
Spotsylvania County Public Schools, Spotsylvania, Virginia
Elkhart Community Schools, Elkhart, IN
Portland Public Schools, Portland, OR
School of Excellence in Education, San Antonio, TX
Minnesauke Elementary School, Three Village Central School District, East Setauket, NY
Isle of Wight County Schools, Smithfield, VA
Marietta City Schools, Marietta, GA
Southern Huntingdon County School District, Three Springs, PA
Nevada Department of Education, Las Vegas, NV
Glendale Elementary School District No.40, Glendale, AZ
Luther L Wright K12 School, Ironwood, MI
Pottsville School District, Pottsville, AR
Orangewood Elementary School, Bakersfield, CA
Yuma Union High School, Yuma, AZ
Flowing Wells Unified School District, Tucson, AZ
Puget Sound ESD, Pacific, WA
Step 5. Come up with a detailed anti-bullying plan or strategies.
While applying for the grant, you should be able to demonstrate that you have a solid plan for achieving your anti-bullying goals in your community. That means that you know exactly what events you are planning to launch, what materials you need to create or buy, how many staff members you are going to train or hire, what kind of technology or equipment you need.
Your plan may look like this: "1. Create an anti-bullying coloring book for elementary school students that will include strategies on how to respond to stop bullying and be kind. 2. Launch an anti-bullying awareness day for 3000 students teaching kindness and tolerance. 3. Develop materials to train five school bus drivers to prevent bullying on school buses."
Step 6. Fill in and submit the Grant application.
After you've made your plan and are ready to fill in the Grant application, don't skip application fields and provide clear answers to all the questions. The Safe Fleet Anti-bullying committee wants to learn as much about your program as possible to guide their decisions on how to distribute funds. Use the application as a helpful tool to tell as much about your program and plans as you can. If you have any technical issues while submitting your application, try to resubmit it once more or contact the administrator of the United Against Bullying site at info@unitedagainstbullying.net
Step 7. Check the United Against Bullying program news regularly for recent updates on the anti-bullying projects, events and contests.
The grant winners will be announced at the end of July on the Grant and News pages of the UAB site.
We hope that these strategies will help you create inspiring and powerful anti-bullying programs, get funding and make a difference in your community.
To learn more about the United Against Bullying program visit the program's site.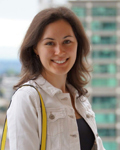 Vlada Terenina
Marketing Coordinator | Seon
vlada.terenina@seon.com