One of the key pain points when it comes to surveillance footage is the volume of requests for video. Once video has been used to successfully exonerate a driver from a false accusation, or school administrators have used it to solve student discipline issues, these requests can become overwhelming. And most of these issues are time sensitive. Here are six tips to find video faster and investigate reported incidents in record time:
Get Drivers to Mark Video
One really simple, low-cost solution to avoid having to review hours of irrelevant video footage is to install a panic button in the driver console. When an incident occurs on the bus, drivers can push the button to mark the video for later review. Then once the video is retrieved, viewers can jump to the alarm immediately as it will be marked on the video review pane without scrolling through footage from an entire route or several days.
Enhance Your View with Vehicle Telemetry
The addition of a GPS receiver to your video system can also speed up your investigation times by giving you additional context to the situation such as vehicle speed, location and directions.  Video review software should also incorporate vehicle signals such as stop-arm deployment, turn signals and brakes. These are essential when producing video evidence to prosecute stop-arm violations. 
Download Video Automatically via Wi-Fi
Save time travelling to the bus to retrieve footage, have marked events download automatically as the bus returns to the yard. Make sure your Wi-Fi network is ready to handle video.  Work with a reputable mobile video surveillance provider with Certified Wireless Network Professionals (CWNP) on staff to ensure it is qualified to handle video data.
In our recent case study with Frisco Independent School District , the District's transportation team explained how wireless downloading helped them save time and be more efficient. Doug Becker, Transportation Director at Frisco ISD, says, "We used to have one staff member whose job was to chase videos everywhere. Now this person is helping us run the fleet while there are several people who can access data from different locations if required. We don`t waste time searching for video anymore."
Pro-actively Monitor Video System Health
A transportation director never wants to tell a parent or principal that the video didn't record because they forgot to replace or lock the hard drive, so they need to pro-actively monitor the health of the video system. A video health dashboard like vMax Pulse lets you easily spot maintenance needs and address them immediately.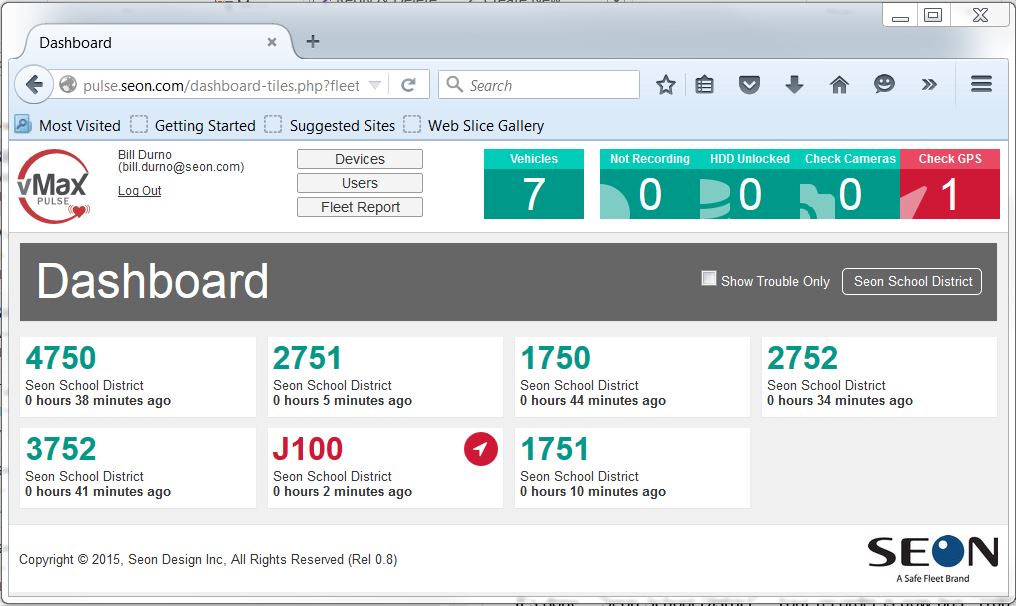 Invest in the Right Video Management Platform
Spot checking random clips of video is good for ensuring things like quality of driver-student interaction in special needs transportation, but can be time consuming for a large fleet with hundreds of drivers. Video management software can be set up to automatically trigger a video download based on driver-initiated panic alarms, travel outside of a specific route, or dangerous driving behavior such as a sharp turn, speeding, or hard braking. When integrated with a live GPS tracking service, the system will allow a fleet manager to see these alerts in real-time.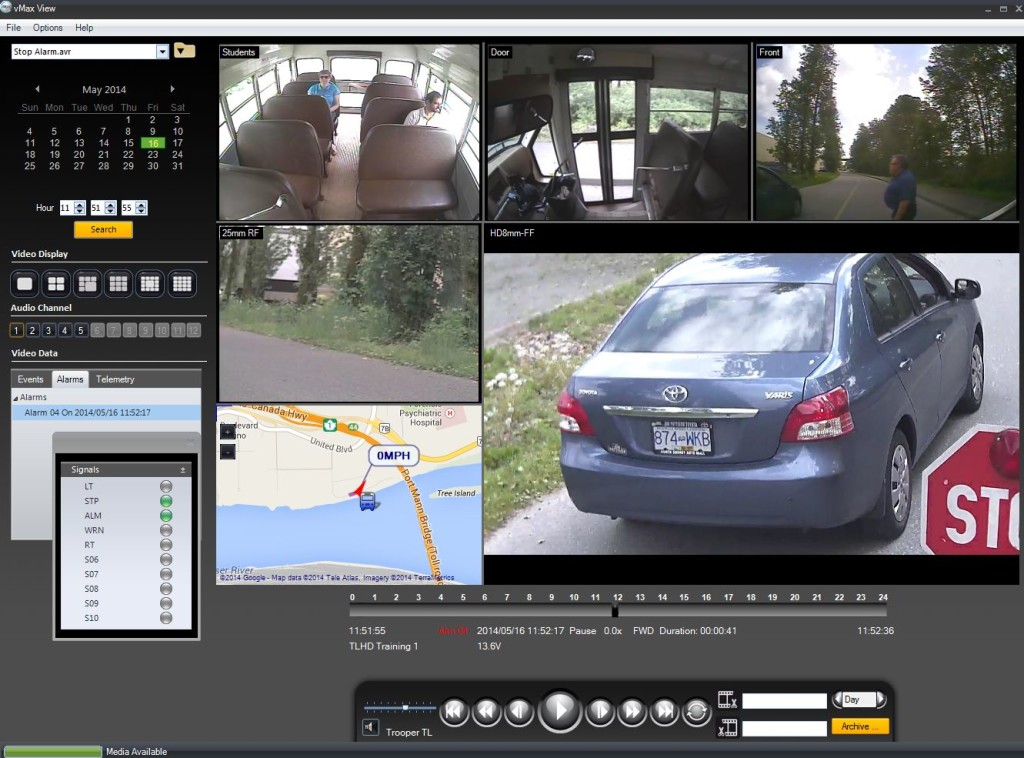 When a parent reports a bus was speeding, or an accident occurs, you can quickly locate the right bus and the right video by date, time or even GPS Location and click on the map to schedule a download when the bus returns to the yard.
Finally this type of software can even facilitate random spot checking by allowing you to schedule short video clips to download for review once a day, week or month.
More Cameras = Better View & Faster Incident Resolution
Even though high-definition cameras are increasing in popularity, there is no substitute for more cameras. It's hard to get a complete picture of every seat in the bus with less than four cameras. A recent report released from the NTSB that chronicles the Port St. Lucie school bus crash involving a student fatality demonstrates how essential camera placement is in accident reconstruction.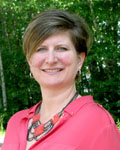 Lori Jetha
Marketing Manager, Seon
Lori.Jetha@seon.com