Safe Fleet and its brands invite you to apply for a United Against Bullying (UAB) Grant to empower young people in your community to end bullying. The Grant Program is open to all school districts and organizations working with students in the United States and Canada. The application process is open from Monday, January 9, 2017 until Friday, March 31st, 2017.
The sole purpose of the annual Grant Program and all UAB campaigns is to start conversations on kindness and bullying, to empower students to stand up to abusive behavior, and to end bullying. We recognize that by working together, by making funds available to you for kindness and anti-bullying programs, we can reach many more students. One in three or four children will be negatively impacted by bullying. This is a reality for kids today and one that we all have the power to influence with our actions.
The annual UAB Grant Program will award a total of $50,000 to the most inspired and detailed proposals for a new anti-bullying or kindness initiative, to enhance or expand an existing program, or to purchase equipment to help address bullying and ensure the safety of students on the school bus.
We Want to Team Up with You
From interviews of previous grant winners we have heard of amazing changes in the school community simply by encouraging students to watch for acts of kindness and rewarding those actions. Young students are happy with prizes of pencils, rubber balls and bracelets, lanyards, etc. The older students of one school negotiated homework passes and extra time on recess for their prizes. A school-wide program of this kind involves teachers, administrators, and students. This particular school also involved the families, local businesses, and legislators by listing volunteer opportunities in their monthly Character Calendar. For inspiration, read the full story on the STARS Program on our blog at unitedagainstbullying.net/blog
To read complete 2017 Grant Program Rules and Regulations, as well as download the Grant Application Form, visit the United Against Bullying site.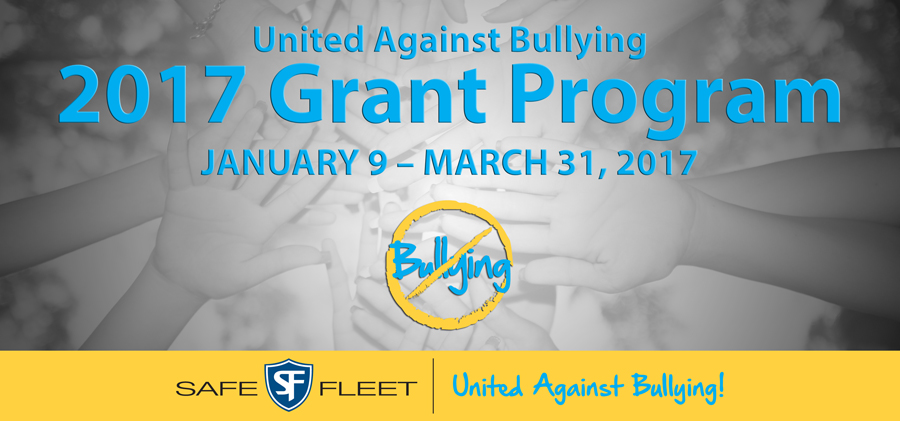 The review committee encourages you to put as much detail as possible into explaining the program you envision for the children who will be impacted by this grant. The details will illustrate how well thought out and feasible the success of the proposed initiative. You can download the PDF working version of the application to work on over time, but please note that only the official online UAB Grant Application Form will be accepted as an entry.
Good luck to all applicants and thank you for joining us to end bullying!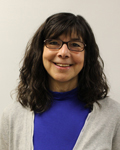 Teresa Lynne
United Against Bullying Program Coordinator
teresa.lynne@seon.com