Originally published by BusRide Magazine
Working with customers in transportation industry for more than 17 years, we have helped many address the security needs of their business, prevent common safety issues, minimize risks, and avoid liabilities. We've analyzed the results of each project, looking at real life scenarios to uncover best practices.
One key contributor to a successful safety track record is a proactive approach to transit safety. By preparing for issues in advance and using the right technology, transportation teams can respond to emergencies faster and even avoid them, resolve complaints, and prevent long investigations.
In this eBook, we share expert insights and best practices that will help you increase the safety and security of your passengers and operators, keep your fleet operations under control, and reduce the cost of onboard incident investigations.
In this free guide to transit safety, you will find expert advice on how to:
Reduce the risk of operator assaults
Prepare for emergencies with technology
Eliminate blind spots on transit vehicles
The key to video surveillance implementation success, and much more.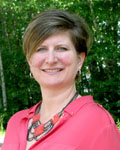 Lori Jetha
Marketing Manager, Seon
Lori.Jetha@seon.com