Bio: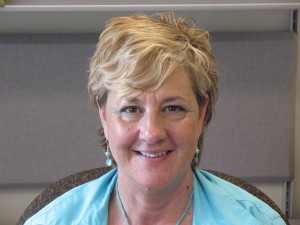 Kala Henkensiefken is the Transportation Coordinator for Brainerd Public Schools – ISD 181 in Minnesota, and an advocate for Special Needs Transportation education and training. Kala started her career in pupil transportation in 1989 as a bus driver, and is now the current President of the Minnesota Association for Pupil Transportation (MNAPT). She has served on the MNAPT Special-ed Transportation Committee since 1989, and is the current Chair for the committee. In 2013, Kala won the Peter J. Grandolfo Memorial Award of Excellence in recognition of her achievements in Special-ed Transportation.
Transporting students with special needs presents some unique challenges for pupil transportation and is becoming increasingly complex. Matching student needs with vehicle equipment, addressing individual education plan (IEP) requirements, and understanding state regulations can be daunting.
As an expert on the subject of special needs transportation, we caught up with Kala Henkensiefken shortly before the Transporting Students with Disabilities Conference.We wanted to get her views on the secrets to successful transportation of students with special needs.  Here is what she shared with us:
Q. What are your top challenges in transporting students with disabilities?
A. I think one of the main challenges special needs transportation faces is getting the proper training for our drivers and support people.  What is classified as 'Special Needs' can range from physical disabilities, to mental health, and behavior disorders.  Drivers and aides need to be properly trained on how to appropriately handle different situations and different abilities, for special needs transportation to be successful.
The key challenge in providing training is getting funding approval from the school administration. That funding includes the cost of bringing in trainers, but also the driver's hourly rate while they are participating in training classes.
Q. Why would getting funding for special needs training be difficult?  It seems like a no-brainer.
A. I think part of the problem is that the transportation department is always "low man on the totem pole" when it comes to training and funding within the education system.  From our point of view, transportation is essential – if kids don't get to school, they can't learn.
Part of the difficulty in getting funding approval is a lack of understanding that the bus environment is different from the classroom environment.  Instead of a teacher facing a class and keeping an eye on students at all times, bus drivers have their backs to students and must pay attention to the road ahead. Even though 75% of our special needs buses have a 2nd adult on the bus, the bus drivers must be trained on how to assist in loading and unloading children with special equipment, proper securement techniques, and also how to deal with medical or social situations.
Q.  So what's worked in your district to enable you to get the funding needed to train drivers?
A. What's worked for us is really building relationships with school administration to take a collaborative approach to special needs children.  Providing the administration team with a greater awareness of the importance of transportation and the challenges of the bus environment were key to building that successful relationship.
–> Don't miss part 2! Click here to discover Kala's secrets to successful special needs transportation <–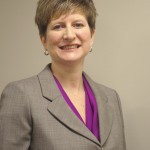 Lori Jetha
Marketing Communications Manager – Seon
lori.jetha@seon.com