Video surveillance systems have become a valuable tool for transportation teams all over the world, helping solve difficult situations on board and improving passenger safety. Most of the time recorded footage is used as evidence to solve disputes and complaints or exonerate innocent drivers. In this article, we'll show you how to get the most out of your investment in video safety technology with three innovative uses for bus video.
Driver Coaching and Training
Each transportation agency or department has their own priorities when it comes to driver coaching. Whether your goal is to reduce and avoid collisions, protect operators, improve fuel efficiency, or correct unsafe habits, recorded video footage can help you give your employees constructive feedback and prevent incidents.
For example, if a transit agency had a recent conflict on a bus with passengers involved, analyzing the video with drivers will allow your team to identify ways of preventing these situations in the future. By asking operators to suggest the best self-defence and incident de-escalation techniques while watching the footage, you will get a better engagement and attention from your drivers than by simply telling them to follow the safety policies.
If your video footage is integrated with GPS and telemetry data, you can also demonstrate the dangers of distracted driving.  For example, a driver was reaching for something during the route and it resulted in a dangerous swerving, bringing the vehicle closer to the other lane, vehicle or curb. Presenting video evidence in this case will have more impact on the driver behavior than a simple discussion.
Quite often, unsafe driving happens because of a habit. When drivers see their mistakes on the video, they become aware of their performance and they are more motivated to improve their behavior.
When planning video coaching, consider the training format as well: while it's helpful to watch footage from a recent incident in a group, it's better to discuss personal driving mistakes in a one-on-one meeting avoiding driver intimidation.
Video for Improving Customer Service
Video can be an amazing tool for improving customer service, increasing ridership, and ultimately leading to an increase in revenue. Passengers expect public transit to be safe, reliable, frequent, accessible, comfortable, and affordable. By analyzing a few video recordings from different bus routes once a month, you will be able to check if your vehicles and operators meet expectations and quickly spot opportunities for improvement.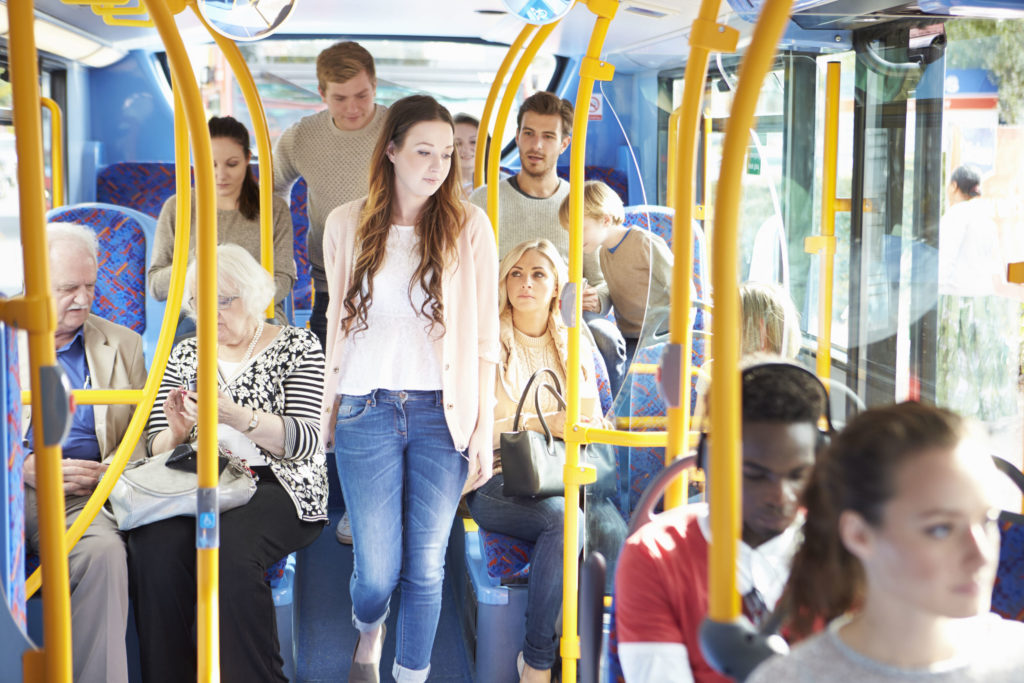 The following checklist might help:
Analyze passenger demographics and common behavior patterns. This is helpful for conflict prevention on board and understanding of passenger expectations.
Are there any physical barriers on the bus for both drivers and passengers? Can the driver see what's happening in the back seats?
How about operators themselves? Are they polite with customers? Efficient with fare collection? Helpful to passengers?
Is the vehicle easily accessible for people with limited mobility?
Can you see anything that passengers like about a special route? Can this success be copied to other routes?
Do you have some overcrowded buses in certain locations? Do these locations require an enhanced security protection?
If you find some questions from the list not relevant to your situation, look for some other insights and clues from the video footage depending on your current transportation goals.  Scheduling routes for regular review is easier if you have access to video management software that can download clips from a selection of buses each week.
Sometimes changes can be implemented easily and immediately if your agency is using live video streaming and you monitor your vehicles in real time.
Improve Driver Retention
Another great way to use video is for identifying the best drivers in your team to recognize their behavior and show your appreciation. If one of your operators performed an exceptional act of customer service, you can demonstrate the recording at the next team meeting and use this positive example for best practices training.
Video footage might also help you reveal why some drivers are more successful than others or what exactly they are doing to be the best. Possibly, their behavior can be transferred to other operators in your team. Further research can help you find what motivates these leaders and how to retain and attract like-minded employees in your agency.
Eventually, recognizing successful drivers might become one of your favorite responsibilities: people always respond better to praise than negative feedback and like being appreciated by their management.
With bus video, it's easy to put yourself in the driver's or passenger's seat and get an unbiased look of what's happening on board or outside the bus. By using recorded footage for training, service and driver retention improvement, you can get more benefits from your surveillance investment and solve some long-standing transportation challenges.
If your agency already uses any of these strategies, leave a comment below and share your experience with our transportation community.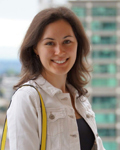 Vlada Terenina
Marketing Coordinator | Seon
vlada.terenina@seon.com