With one month of 2016 already behind us, we surveyed several school transportation professionals and examined lessons learned to predict school bus safety priorities and challenges for the rest of the year. While student and driver safety still top the list, rapid technology advancements have spurred adoption of new services for students and parents, such as on-board Wi-Fi and online apps and portals for real-time bus arrival notifications. We've gathered a list of what we see as the major trends in school bus safety to help you adjust your plans, compare them with other districts, redistribute resources and set in place strategies for the future.
Here are the major school bus safety priorities and challenges for 2016:
With safety and security remaining top priorities for transportation departments in 2016, school districts will invest more funds in video surveillance technology inside and outside the school buses.
As much as school districts can prepare for emergencies, not every situation is predictable. Sometimes the video footage from bus cameras is the only evidence of what happened and the only proof of bus driver innocence.
For instance, in April 2015, an SUV collided head-on with an Oklahoma school bus, traveling to McClain Junior High School with 37 students. The video from the Seon's on-board surveillance camera shows the sport utility vehicle clipping a white car and then speeding toward the school bus without swerving or braking. Thankfully, the students and the driver only got a couple of bumps and bruises. The camera footage provided evidence of the SUV driver causing the accident due to speeding.
Last year, the National Transportation Safety Board (NTSB) released a report on Commercial Vehicle Onboard Video Systems, emphasizing the benefits of an on-board video surveillance system and recommendations for camera placement for the safety of drivers and passengers. The report summarized the analysis of two vehicle crashes. One of them happened in Port St. Lucie, Florida, with a school bus equipped with a Seon four-camera system that provided critical evidence for the accident investigation. Camera footage was used to determine the range of motion and injury in a side impact collision when vehicle occupants are using safety restraints. The recording analysis also helped predict likely injuries in future crash situations.
To get a better view of what`s happening on the road, school districts will continue upgrading their old technology with high quality and high-definition video systems.  Tim Purvis, Director of Transportation at Poway Unified School District, offered this input, "In the past, surveillance systems have really only been a priority with the purchase of new or additional buses. Currently, we are examining potential opportunities that may allow for us to retrofit older buses or older technology. At the same time we are looking into increasing security of our student and staff information. That made us recently review our protocol for student data information protection and update our video surveillance policy."
Demand will grow for fast, simple access to fleet data and video.
With mounting parent complaints and constant demands for video for accident investigation, school transportation teams have very limited time frames to solve issues. Too many hours can be spent pulling hard drives and viewing video to find the reported incident. That's why more and more districts are investing in wireless network infrastructure and video management software.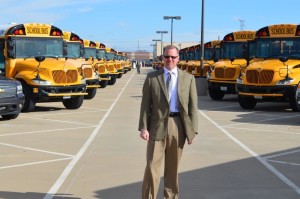 In a recent case study with Frisco Independent School District (Frisco ISD), Doug Becker, the District's Transportation Director, explained how a video system with wireless access helped his team to be more efficient. "In emergency situations or during sensitive investigations, we don`t have time to waste. We have three different bus lots, so we used to have one staff member whose job was to chase videos everywhere. Now this person is helping us run the fleet while there are several people who can access data from different locations if required. We don`t waste time searching for video anymore".
In 2016, we will observe the rise of Wi-Fi on school buses, bringing the challenges of keeping information secure and limiting access to Internet sites.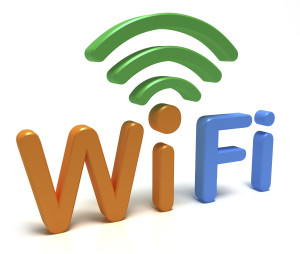 As some districts, like Miami-Dade County Public Schools and Iowa school districts, have already introduced Wi-Fi on their buses, student transporters see more benefits, than challenges in providing Internet on-board. While students can get their homework done or read for fun, drivers can concentrate on the road.
"With more and more students bringing their own mobile devices on board, there is a certain need for Wi-Fi on our buses," says Kala Henkensiefken, Transportation Coordinator at Brainerd Independent School District. "We have a team that has started researching this technology. There are a lot of challenges, since we have to make sure we limit access to certain sites and secure the network. We hope that it will help us improve students' behavior, reduce incidents of bullying on buses and create a better bus environment."
More school districts will start using online portals and apps that deliver real-time bus notifications to parents and transportation staff.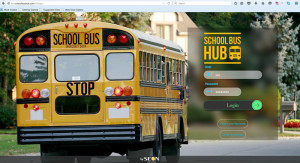 In today's world anyone can track valuable information about their shipment, purchases, bills and payments online via online tracking systems. Staying up to speed with the technological advancement, the school transportation industry responds by employing applications and online portals that deliver bus arrival information to both parents and administrators.
This new technology alerts parents in advance when the bus arrives at the student's stop, so that the child doesn't have to stand outside whether it rains or snows waiting for transportation. Integrated with a routing software and student identification system, such a portal has as well a lot of benefits for administrators, simplifying bus route communications and reducing phone calls from worried parents.
"At the beginning of the school year, the transportation department gets a lot of calls from parents about route changes and bus stops," explains Lori Jetha, Marketing Manager at Seon. "Parents want updates on changes as they happen and when a bus doesn't show up when they expect it to, they will jam the phone lines causing headaches for transportation staff. These were the key challenges we kept in mind while creating School Bus Hub, allowing parents to self-register online for real-time bus arrival notifications using smartphones, tablets, or desktop computers."
School districts will invest more in providing scenario-based bus driver training, teaching drivers how to deal with emergency situations.
As a proactive measure to increase safety of students and drivers, school transportation departments will pay more attention to providing criminal case and self-defence training.
In December 2015, the industry was faced with two threats of terrorist attacks in New York and Los Angeles. In the news, we constantly hear about cases of shooting or driver assaults on board buses. The school bus industry responds to it by setting preventive measures and providing the best possible training, depending on the available budget. Drivers are trained to not only cope with an attack or emergency, but spot aggressive behavior and use de-escalation techniques to solve the problem before it occurs.
These are the major trends that will be shaping the year ahead.
And what are your safety priorities and challenges in 2016? Share your opinion with our community of transportation professionals in the comment below or on our social media channels.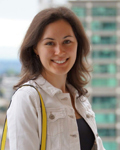 Vlada Terenina
Marketing Coordinator | Seon
vlada.terenina@seon.com