Keeping up with the latest technology is hard.  New mobile security products are being developed every year with more bells and whistles. It seems the only constant is change. So how does a transit agency ensure that their mobile surveillance system is up to date while keeping budgets in check?  One cost-effective solution to consider is a hybrid digital video recorder (DVR).
What is a Hybrid DVR?
Similar to a hybrid vehicle that uses two forms of energy (gasoline & electric), a hybrid DVR can record video and data from two types of video security cameras – traditional analog and digital high-definition (HD) or 'IP' cameras.  Traditional analog cameras are most common in mobile surveillance and still made up almost 95% of new camera sales in 2015 (Source: IHS Group). Hybrid DVRs give you the flexibility to add new high-definition cameras where it makes sense while preserving your initial analog camera investment.
An example of a Hybrid DVR is Seon's new Explorer model HX16, a sixteen channel DVR designed for mobile applications.  HX16 DVRs support connection of up to 12 analog cameras and up to 4 HD (IP) cameras.
A Brief History
So what is the difference between traditional analog and IP cameras?  Analog cameras go way back to the days of VHS tape recorders, when operators were required to search through hours of video evidence to find video of interest.  But analog cameras continued in popularity even after the introduction of digital video recorders in the late 90's.
Even with the adoption of DVR technology, high-definition, 'IP' cameras really have only emerged in the mobile surveillance market in the last three years. One of reasons for this is due to gradual improvements in analog camera technology in terms of camera size, lens options, reliability, digital signal processing and more lines of resolution.  According to the 2015 IHS Report on Mobile Surveillance, in some cases there is an overlap in resolution and image quality of high-end analog cameras and low-end IP cameras.
Another reason for the continued popularity of analog cameras is video storage and retention.  Although high-definition cameras can produce an image 3 to 6 times the resolution of an analog camera, they also consume 3 times more storage space, thereby reducing the number of days of video you can store on the hard drive before being overwritten.
What are the Benefits of a Hybrid?
Beyond the simple connection of two camera technologies, hybrid DVRs have a number of advantages for transit agencies looking to upgrade their security systems. The obvious benefit is cost.  Replacing an entire surveillance system with a DVR, up to 16 cameras, wireless technology, playback and video management software can be expensive.  Hybrid DVRs allow you to improve your return on investment and extending the useful life of your analog cameras and software.  You can focus your budget dollars on adding more cameras to provide more coverage in and around the bus, rather than replacing existing cameras.
Being able to continue to record video and audio from analog cameras also reduces the DVR storage requirements, allowing you to store more hours of video on the DVR hard drive before needing to download.
Once you've installed a Hybrid DVR you can gradually introduce high-definition cameras in specific areas of the bus where a higher resolution image is required for incident review, such as the fare box, windshield, or exterior of the bus.  You have a wider range of camera selections to choose from to suit your application.  You will have a higher quality picture and the ability to zoom-in on images to create better video evidence essential in license plate capture.
When does a Hybrid DVR make sense?
The main reason for purchasing a hybrid DVR is to introduce new high-definition camera technology to your fleet while preserving your existing investment in analog cameras.   It makes sense for any size fleet with a large investment in analog camera infrastructure and resource constraints.  Hybrid DVRs are a great way to introduce state-of-the-art technology into your surveillance system without breaking the bank.
Want to talk about your particular situation? Need advice or training? We'd love to hear from you!
Tell us what you're looking for & we'll get in touch as soon as possible!
To leave your request, visit our site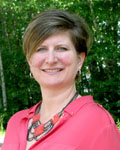 Lori Jetha
Marketing Manager, Seon
Lori.Jetha@seon.com