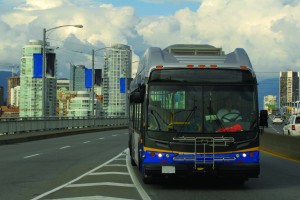 With today's economic downfall, budget cuts are a pressing concern; Public Transportation Managers need to find a way to do more with less. Fleet management solutions provide transit companies with cost-effective, reliable, and efficient transportation to maximize fleet performance. Here are just four ways that fleet management can help you:
1.    Advanced Fleet Reports
Identify potential fuel savings opportunities and correct driver behavior with built-in reports on excessive idling, speeding, stops, and distance traveled by vehicle, route, or driver.
2.    Odometer Reading
Receive and record the latest odometer information to track mileage that will facilitate fleet maintenance, aid in pre- and post- inspection reporting, and get accurate route and mileage details.
3.    Easy Dispatch and Route Management
Easily re-assign drivers and routes to vehicles in case of illness, breakdowns, or vehicle maintenance required.
4.    Groups and Sub-Fleet Administration
Increase your visibility on multiple fleets. Create separate groups and sub-fleets, and assign specific user permissions so the right people see the right information on only their fleet.
Fleet management allows for each vehicle in a fleet to be observed at anytime. Public transportation managers and other authorized users have around the clock access to the account of all of their buses' activities — this brings peace-of-mind immediately.  The Seon Fleet Management system is both user-friendly from an operational standpoint, and minimally intrusive inside the bus from an installation and maintenance position. Fleet management is critical to the resourceful management of public transportation's bus fleets.