How can you justify the purchase of video surveillance equipment for your school bus fleet? Whether you need to build a business case for your school board meeting or just looking for some facts prior to talking to your team, this SlideShare presentation will help you find answers and real numbers.
Here is a sneak peek of what you'll learn from this guide:
Besides the obvious reasons for video surveillance on buses, such as monitoring student behavior and driver performance, video evidence helps improve accident reconstruction and avoid false liability claims.
Out of 210 districts surveyed by the Wisconsin Department of Public Instruction, 90.6% reported a significant reduction in discipline problems on buses and 80.9% saw reduced vandalism. Video evidence also led to faster complaint resolution.
Video cameras placed both inside and outside vehicles can help better reconstruct accidents saving your team and even law enforcement precious time and resources.
Click the button below to get more information to build your business case for school bus surveillance equipment: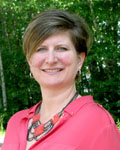 Lori Jetha
Marketing Manager, Seon
Lori.Jetha@seon.com