The National Association for Pupil Transportation (NAPT) Annual Summit is one of the biggest and exciting events for school transportation professionals in North America. By presenting an array of high quality workshops, the forefront of technology, and great opportunities for networking, the 41st annual event will help take your career to the next level. Here are some tips on how to get the most out of your experience at NAPT and become a real transportation superstar.
Prepare in advance.
If you registered for the conference, check out the NAPT official schedule and choose what workshops, sessions, meeting, and events you will attend. Set yourself a few goals on what you would like to achieve and whom you want to meet.  Consider the issues you want to solve in your fleet management and plan your time accordingly.  For additional tips on preparing your schedule, refer to our previous blog post.
Actively participate in sessions and conversations.
The NAPT Summit is the perfect time to get answers to your questions right away, whether advice comes from peers or recognized experts. NAPT has multiple workshops and discussions on different topics, including managing student behavior, special needs transportation, and efficient route planning, that can help you make better decisions in every day work.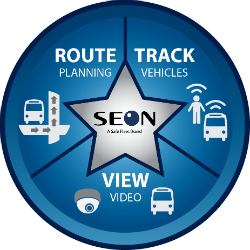 One of the best ways to get expert advice is to attend a networking event where you can discuss your issue in a smaller group of professionals or get insight on how your peers solve the same problems. For example, Seon is hosting a Transportation Superstars panel-based event (Monday, November 9th, 5pm – 7:30pm, Hippodrome, Screening Room) where you can meet school transportation directors from all across the country. At this event you will learn how to improve route planning, check your video surveillance system health, get real-time information about your fleet and bus arrival notifications, as well as reduce parent complaints.  To attend this event, register online.
Keep up with industry trends.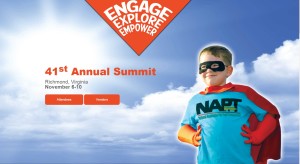 At NAPT's 41st Annual Trade Show (Tuesday, November 10th, 9am – 3pm) you can get direct access to the leading school bus technology and find solutions to increase fleet efficiency and safety, cut operational costs, mitigate risks, and better plan vehicle maintenance. This year more than 130 vendors will demonstrate their best products and services on one floor in the Greater Richmond Convention Center. While exploring the Trade Show area, stop by Seon's booth # 801 to talk to our experts about your transportation needs or get a live demo of our all-in-one solution for fleet management.
Be open to new ideas and get inspired.
Professionals who attend conferences on a regular basis tend to have a more positive business outlook and are often better equipped to cope with challenges and changes in their work environment. Make notes during sessions or after meetings; you will be surprised how many great ideas and solutions to issues can be uncovered. Learn about best industry practices from recognized experts and your peers, as well as different approaches taken in school transportation departments.
Benefit from networking.
Each conference encourages you to establish face-to-face contacts, meet trustworthy experts, and strengthen your work strategy to move your school bus fleet forward. If you are not among the speakers, ask well-formed questions and share your opinion during discussions: it will allow you to demonstrate your expertise. Another efficient strategy – arrive at sessions earlier.  This gives you a chance to meet experts and important figures in the industry who are presenting at the conference. Make sure to attend customer dinners and NAPT evening events that are scheduled for socializing, it's the best time to meet people and get to know your peers in an informal setting.
See you at NAPT!
Check out our NAPT Facebook album from last year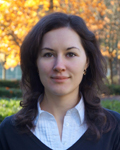 Vlada Terenina
Marketing Coordinator | Seon
vlada.terenina@seon.com