This month, more than 1,000 school transportation professionals from across the United States and worldwide will be gathering in Reno, NV, for the STN EXPO Conference and Trade Show. The Conference is one of the best events in the industry for networking and exploring new trends in training and technology. The Seon team will join other vendors and experts to showcase the latest video surveillance and school bus management solutions to help increase student transportation safety and efficiency. So what should you expect to see in our booth?
STN Expo Trade Show Details
When: Tuesday, July 26th, 11am-5pm
Where: Grand Sierra Resort, Reno, NV
Nevada Exhibit Hall, Booth #115
On-site Demonstrations
Throughout the Trade Show, our team will be running on-site demonstrations of Seon's core video surveillance and fleet management products, as well as new products: vMax Navigator, inView 360, vMax Pulse, and School Bus Hub.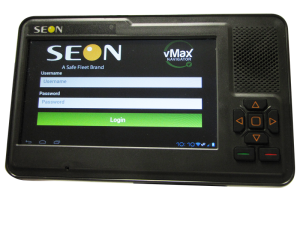 vMax Navigator is an in-vehicle, mobile data terminal that guides drivers through every step of their daily route including pre-trip inspections, turn-by-turn directions, stops and student lists. This product helps transportation teams improve route accuracy, safety, and efficiency. Fully integrated with Seon's vMax Compass routing software and vMax Live Plus fleet tracking, vMax Navigator delivers insight on route operations to fleet managers in real-time.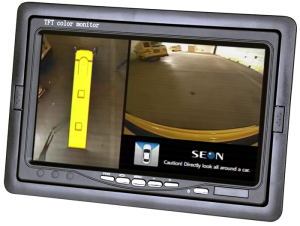 The second product is inView 360 – an around vehicle monitoring system that increases driver visibility and eliminates deadly blind spots with a 360 degree bird's eye view. Unlike traditional back-up cameras or mirror technology, inView 360 improves pedestrian safety and helps prevent collisions that lead to costly vehicle repairs, saving fleet operators thousands of dollars a year.
The third product, vMax Pulse, is a low-cost, cloud-based service that lets fleet managers pro-actively check the health of their bus surveillance systems from anywhere on any device via a convenient dashboard.
And our fourth new product is School Bus Hub – a secure, online portal for parents to sign up and receive real-time bus arrival notifications. This self-serve application is fully integrated with the vMax Compass routing platform, to deliver bus arrival information to parents according to school district preferences – online, by email, or via instant message.
Contests and Prizes
During the Trade Show, we will be running some exciting contests. Take a Sunglass Selfie at our booth and enter the draw to win a $100 Target gift card!
Contest details:
Take a selfie with your Seon sunglasses.
Post your photo to Facebook or Twitter using #Seonselfie and #STNEXPO.
Looking forward to see you at STN Expo 2016!
Want to maximize your networking experience and see it all at STN EXPO? Here are a few planning strategies to help you get the most out of the conference: Planning tips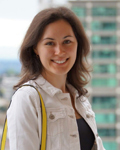 Vlada Terenina
Marketing Coordinator | Seon
vlada.terenina@seon.com