A few weeks ago I went to Yakima to participate in the Washington Association for Pupil Transportation (WAPT) Conference, where our company takes part in exhibiting and networking events every year. I was excited and anxious at the same time: it was my first trade show since joining Seon in October and I was eager to meet our customers from Washington State in person. I could not have imagined how interesting the experience would be and what a wonderful energy WAPT had.
The First General Session and Banquet on Sunday night started to the tune of Pharrell William's 'Happy' which set a positive tone for the whole conference. After an official dinner with a range of savory items, the Board made several important announcements and the vendors were introduced. It was exciting to see who got CWU Pupil Transportation Management certificates this year and congratulate those attendees who finished different industry trainings. We also managed to meet a lot of our customers that evening and learn what was new in their transportation departments.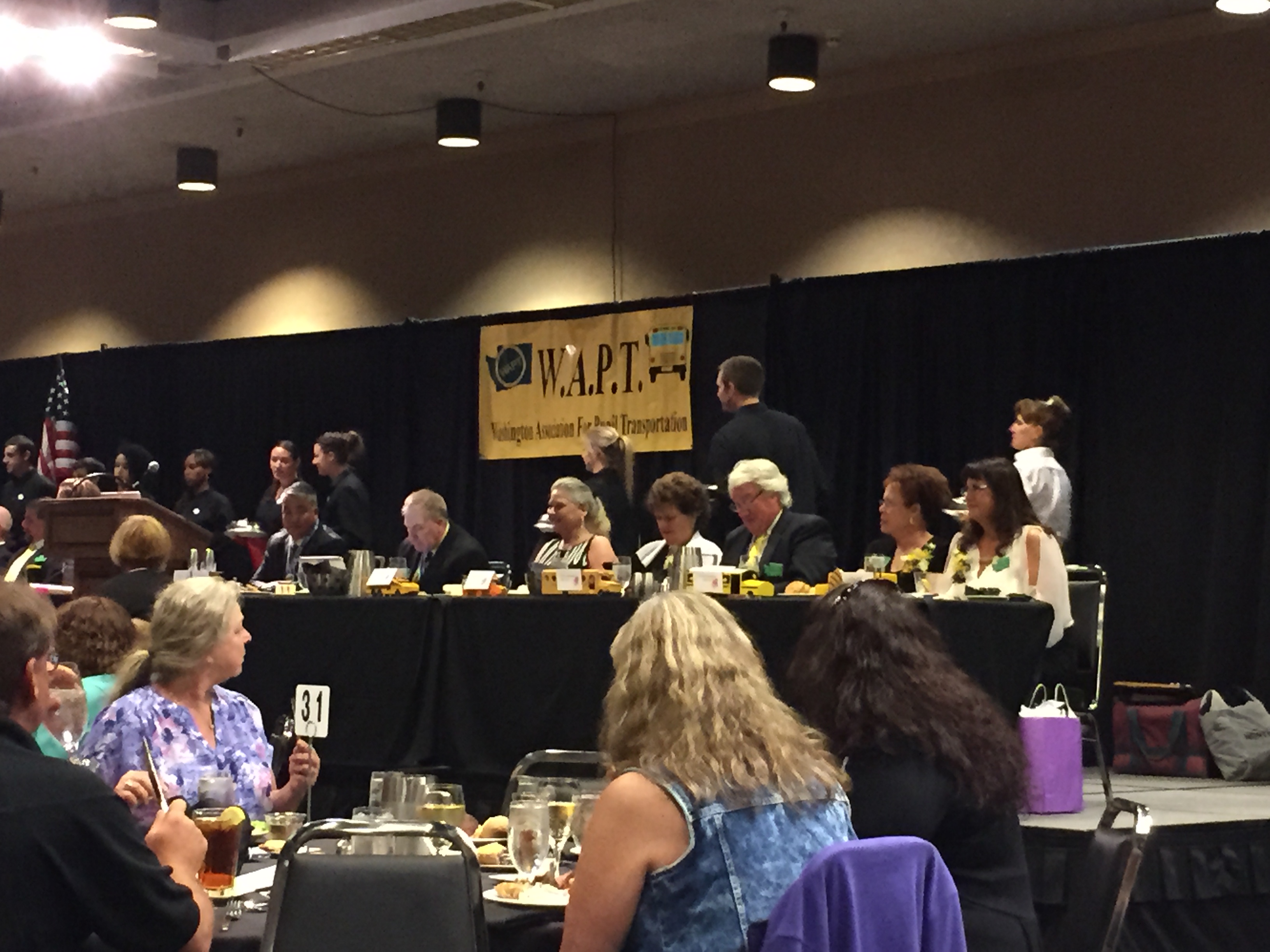 Monday started off pretty busy for our team. While our Senior Product Manager Bill and I were setting up the booth for the trade show, our Sales Executives Malinda and Nancy hosted a workshop on innovations in pupil transportation.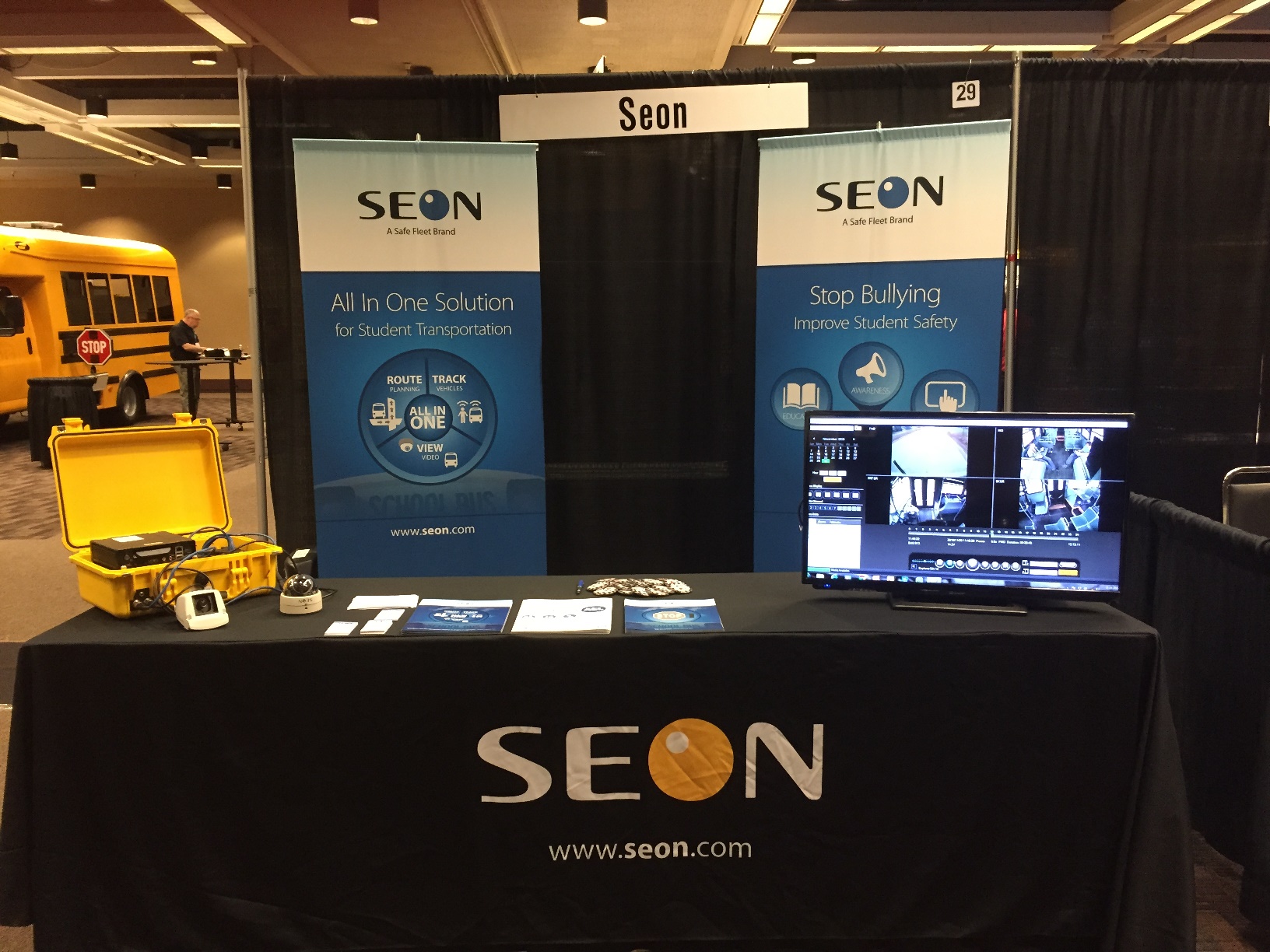 At set-up time, the organizers of the show from the WAPT Board were extremely friendly and helpful, paying attention to every small detail and making sure everything worked for us.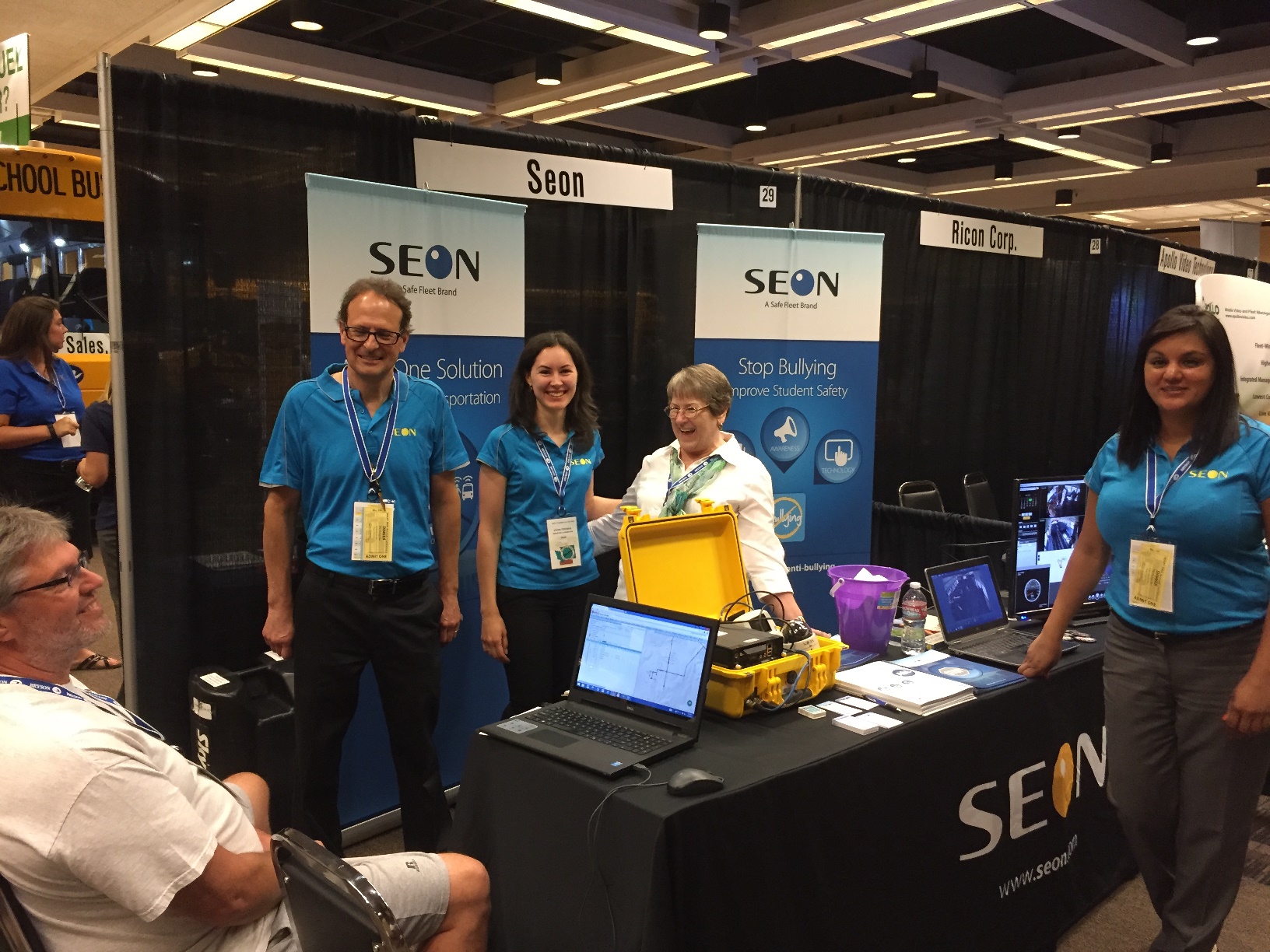 Right from the start at noon, the trade show floor was like one big beehive: with well-organized booths spaces and a lively audience. We were happy to talk with customers and guests about their news and successes, and present Seon's all-in-one solution for route planning, vehicle tracking, and video management.
It was nice to see so many transportation professionals support our anti-bullying program. This inspires us to move forward with new initiatives that will help prevent bullying nationwide and create safer school communities for children.
After the trade show, our team attended the annual networking hospitality event which was held outside. A beautiful warm summer evening was the perfect back-drop for lively conversations. Our sales executive Malinda introduced me to an amazing team from the Mount Baker School District who efficiently transport students in a quite challenging mountain area. I was also lucky to meet wonderful teams from Edmonds and Snohomish School Districts, who shared their interesting stories and insights. These conversations were inspiring and uplifting: it's great to see how Seon's solutions help solve challenges in school transportation and how we can improve our products to meet our customers' future needs.
My first experience with WAPT was definitely an amazing one. On the ride home I was thinking over new blog posts that I want to write for and about our customers, photos to publish, and ideas to implement. What a great conference!
We managed to capture some highlights from the WAPT Trade Show on camera:  take a look at our Facebook album here and let us know if you've been to Yakima too.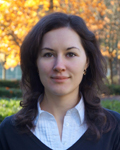 Vlada Terenina
Marketing Coordinator | Seon
vlada.terenina@seon.com