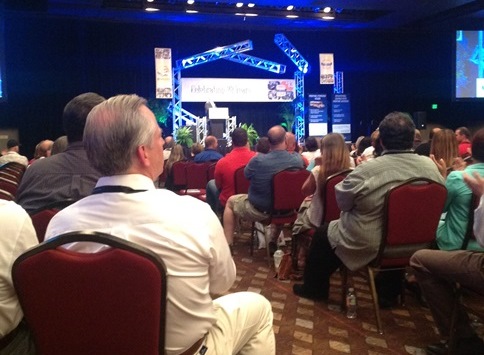 You've registered for the next industry conference, booked your hotel room, and are anticipating several overwhelming days full of networking and new information. Whether you are new to such events or not, meeting new people and navigating the tradeshow floor can be stressful. No need to panic: here are some preparation strategies that will help you get the most out of your time at the conference and still enjoy it.
Before the conference:
Identify the needs of your transportation department or agency in advance:
what issues you have within your bus fleet
what can be solved with new technology or equipment
what do you want to learn from others at the show
Do your homework on examining the conference agenda. Get familiar with the maps of the event, designated parking lots if you are traveling by car, and distance from the hotel. Check out the list of attendees and speakers, then plan which booths, presentations or workshops you want to visit. Make sure you selected the vendors or presented topics that correspond to your transportation needs if you want to maximize your tradeshow experience.
Research the speakers, if you decide to attend any workshops. A good strategy is to investigate their profiles on the Internet and on social media. This will give you a good understanding of the speakers' experience and area of expertise. The best workshops are usually those that have case studies or presentations of detailed strategies.
Select the people you'd like to connect with during the conference. If you know the audience well enough, concentrate on one problem that you want to solve and find experts within that area. If you are new to the industry, focus on interesting people. You might want to invite some attendees to a coffee break or lunch meeting. Planning your networking will help you make more valuable connections during the event. Avoid booking your entire schedule: you will need some free time for unexpected activities.
Collect conference essentials (business cards, iPad, notebooks and pens, etc.), select appropriate business attire, and take plenty of rest before the tradeshow – you'll likely be spending a lot of time on your feet.
At the conference:
Start with visiting the booths of the vendors you pre-selected: talk to their personnel, get information you need, and pick up some printed materials where you can add some notes after. And don't forget to get those beer cooler giveaways – it's free! If you have free time after visiting all planned vendors, look for booths that attract your attention or that are recommended by other professionals. You can also set up a ranking system to evaluate the presented equipment, friendliness of sales representatives, and importance of the solutions for your transportation agency or department.
If you attend any sessions or workshops, take notes and be active. By asking questions and participating in discussions you can get a valuable insight from other professionals and experts for your fleet management. Use your iPad, Evernote phone application, or notebook to record any interesting ideas or solutions.
Talk to other attendees that you meet on the tradeshow floor or at workshops. If you are participating in any sessions or presentations try to connect at least to the people who are sitting next to you. Engage in conversations with them; don't just hand them your business card. After networking, connect with the new people on LinkedIn to maintain the relationship.
If the conference lasts for a few days, leave some time for unwinding in the evening or for attending any planned social events.
After the conference:
Get in touch with the people you met at the tradeshow via email or social networking sites. Following up with your new connections while the conversation is fresh in their mind is important for building strong relationships.
If you need to report on the results of your attendance to the management team or select vendors later, make notes on the most interesting solutions and strategies presented at the conference and mark what you need to do next time to get the most out of such events.
Want to get more resources and expert advice for your bus fleet management? Subscribe to the Seon Blog at https://blog.seon.com/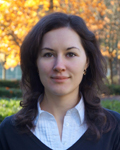 Vlada Terenina
Marketing Coordinator | Seon
vlada.terenina@seon.com