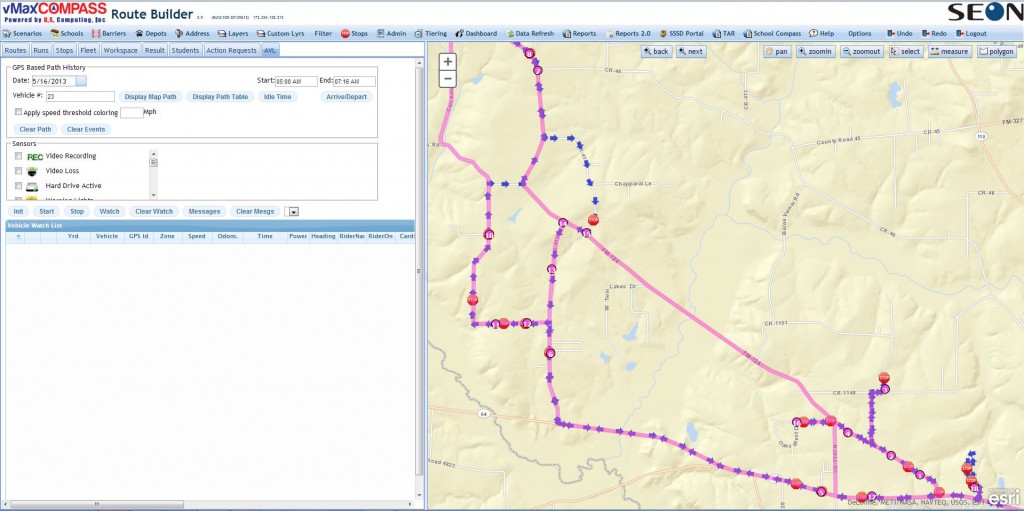 Seon and US Computing Inc. have launched a revolutionary new all-in-one solution for school transportation.  This 100% web-based application, vMax Compass, gives school transportation staff browser-based access to plan & analyze routes, track vehicles & students, and view live status of on-board video equipment all in real-time.
"We are very pleased to partner with U.S. Computing to deliver something truly innovative for school transportation," adds Terry Akiyama, President of Seon Design Inc.  "School transporters will now be able to make more informed decisions about their fleet operations, and ensure driver and student safety with real-time information from vMax Compass."
Completely integrated web-based routing and tracking
vMax Compass is a truly web-based routing and tracking solution, unlike many others on the market that only offer limited, or delayed web access. To view real-time vehicle status or perform planned vs. actual route analysis there is no need to go through a complex, and time consuming process to import GPS data.  With vMax Compass, vehicle location, student location, and even DVR health status information is automatically integrated so school transportation staff can evaluate fleet efficiency in real-time.
"We are excited about introducing a combined solution for web-based routing and tracking to the school transportation market," says Peter Simmons, Director of Marketing at Seon. "With this integration school bus operators will now finally be able to access a single application to plan routes, tracking vehicles & students, and get video system health status."
Improved response times in case of emergency
Having real-time vehicle and student location information at your fingertips, integrated with your routing software, is ideal in emergency situations.  Shaving precious minutes off emergency response times can make a big difference in getting situations under control.
"We wanted a solution that would give us the best vision of our fleet and the quickest response times when a school bus was involved in an accident or security incident," says John Bagert, Director of Transportation at Tyler ISD. "Live GPS [and student tracking] provides exactly that for us, plus other unexpected efficiencies."
Kerry Somerville, Director of Business Development for U.S. Computing sums up the partnership between Seon and U.S. Computing saying, "Seon is a company with proven technology that we are extremely pleased to partner with. We've taken the best of Seon's tracking and video hardware and integrated it with U.S. Computing's innovative, web-based routing platform to create a winning combination for school transportation staff."
Click the following link to visit Seon's NEW website — learn more about vMax Compass! —> Click here! <—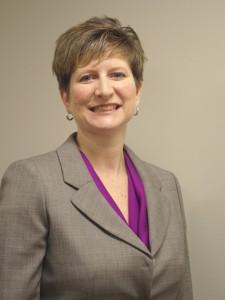 Lori Jetha
Marketing Communications Manager
Seon
Toll Free: 1.877.630.7366
Email: lori.jetha@seon.com
www.seon.com