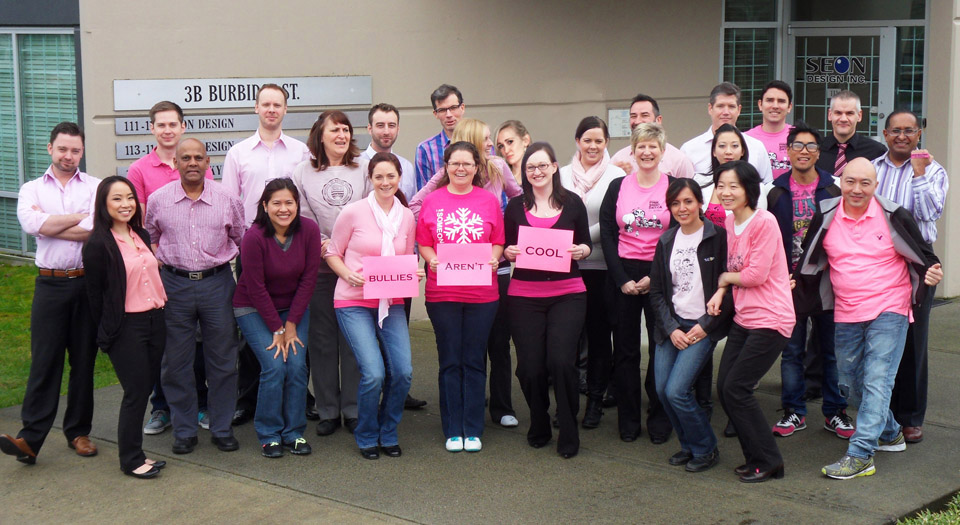 "On February 27, 2013 we encourage all of you to wear something pink to symbolize that we as a society will not tolerate bullying anywhere" (pinkshirtday.com)
Today is Pink Shirt Day, and I want to do my part to support the cause. Bullying affects everyone at each stage of life. School-aged children are most at risk with 160,000 students missing school every day due to the fear of attack or intimidation by other children (National Education Association). Bullying on the school bus is a nationwide problem:"outside of the playground, school bus bullying is the most common form of bullying among school-aged children" (www.todaysparent.com).
As a child, I remember riding the school bus home and feeling anxious when another child was being bullied. One boy was brutally teasedand suffered physical abuse almost every single day for the entire school year. He got off at the same bus stop as I did, as we lived on the same street and would walk up the hill together. The quiet tears I saw rolling down his cheeks made me feel helpless. No one deserves that kind of treatment, and nothing was done to stop it.
A couple of recent bullying situations hit home for me and were widely publicized through viral videos.
Karen Klein, an American school bus monitor, was verbally abused and bullied by students in June of 2012. A student on the bus captured the event on a camera phone. After video went viral on YouTube, Max Sidrov of Toronto, a victim of bullying himself, was so moved he launched a fundraising drive to pay for a holiday for Ms. Klein —raising over $700,000. This is an example of how powerful video can be in moving people to action (for details on the story, click here to view a post from the Canadian Press on National Post's website).
15-year old Amanda Todd was also a victim of bullying. After being bullied both on- and off-line, Amanda's life ended far too soon. This is not the first story of suicide because of bullying. Amanda reached out on YouTube, showing a series of flash cards to tell of her experiences. The video went viral and the public was outraged. Amanda's story has resulted in more funding and support for anti-bullying organizations (visit vancouverfoundation.ca to see how you can support her cause).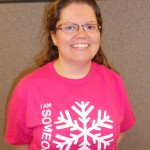 Amanda's family created the official blog for Amanda, amandatoddlegacy.org, to tell her story and support her legacy: to make a difference for other victims of bullying. Amanda's blog supports Pink Shirt Day, and promotes her "pink snowflake wristbands – stay strong." The wristband proceeds are donated directly to Amanda's Legacy Fund or Memorial Fund.
Working at Seon has continued to increase my awareness of bullying and made me more committed to the anti-bullying cause. At Seon, we make it our business to ensure the safety of drivers and passengers on the road to school. Seon's camera systems capture evidence of bullying on the school bus. According to the National Center for Mental Health Promotion and Youth Violence Prevention, cameras can both deter bullying behavior and provide details of incidents when they do occur. The installation of camera systems is one step in the right direction to stop bullying on the school bus.
This year Seon is participating in Pink Shirt Day, an annual campaign in Canada to support anti-bullying.  Here's the background:
It started with two Canadian, 17 year old high-school students from Nova Scotia.  A grade 9 boy was being bullied at their school.  To support him they came up with the idea of wearing a pink shirt to encourage anti-bullying.  They bought pink tank-tops for all of the boys in their school who wanted to participate.  They sent messages to the kids, and the next day handed the pink shirts out in the halls. The bullied boy was taken aback: "the bullied boy walked in. His face spoke volumes. It looked like a huge weight was lifted off his shoulders…The bullies were never heard from again" (www.pinkshirtday.ca).  This story inspired CKNW (a local Vancouver-based radio station) to carry on the promotion and raise awareness on bullying of different kinds: at the school, workplace, home, and on the ever expanding World Wide Web.
Pink Shirt Day is a fantastic campaign. School aged children can actively participate and learn how to make a difference. Almost 15 years ago, I did not think I could do anything about the bullying on my school bus, but Pink Shirt Day's history proves that something can always be done.
Today, I wear my pink shirt to support people that both have been, and are currently being bullied. Many Seon staff members walk proud in the halls today with their pink shirts. We invite the public to support the cause and stand together as a community against bullying.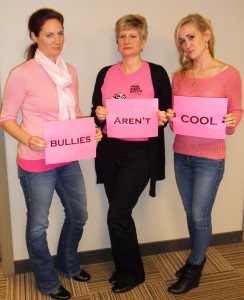 Are you wearing a pink shirt today? Show the world that bullies aren't cool. 
Do you have a favorite anti-bullying cause?  Leave a comment below, or share it with us on Facebook.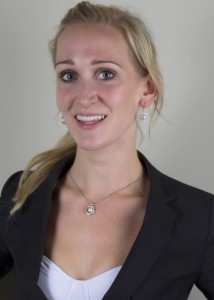 Tia O'Grady
Marketing Coordinator
Seon
Toll Free: 1.877.630.7366
Email: tia.ogrady@seon.com
www.seon.com