We are proud and happy to announce that this month Seon celebrates an important milestone in its history – its 15 year anniversary. The company that started as a small local business with humble beginnings grew to become the leading manufacturer of video surveillance and fleet management solutions for school and transit buses.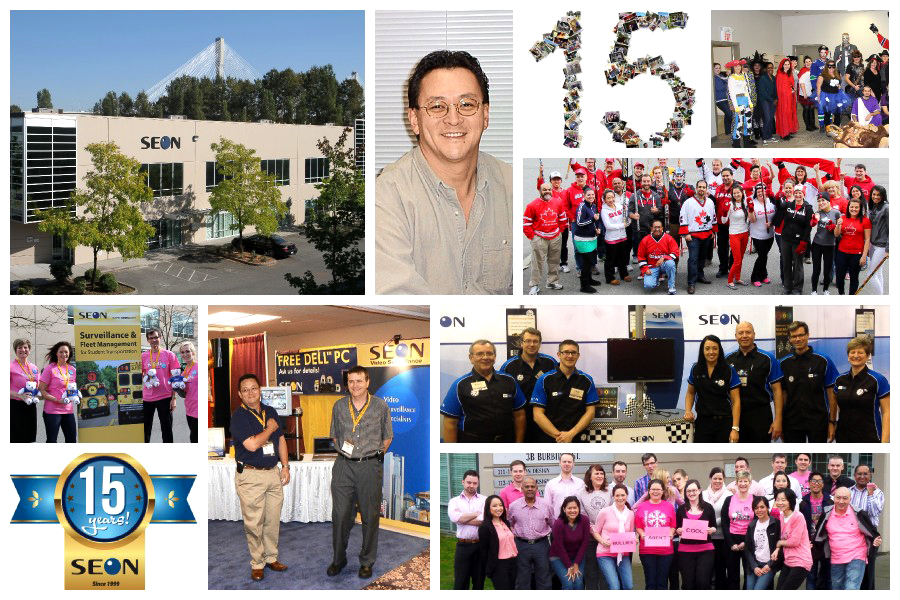 Seon was founded in 1999 with a mission to keep students and drivers safe on the road through the installation of video surveillance cameras on school buses. Six years later, we successfully presented our equipment and solutions to the public transit market and expanded our customer base. As Seon further developed its' product portfolio to include school bus routing software, student ridership tracking hardware, and live video streaming, our company has seen tremendous growth.
Over 180 000 systems have been delivered and installed to help our customers increase the safety and efficiency of their fleets. More than 4,000 school districts and transit agencies in North America have benefited from our mobile surveillance solutions. And, for the last six consecutive years, from 2007 to 2013, Seon has been ranked as the #1 provider of mobile surveillance equipment to the bus and coach industry by IHS Group, Independent research firm.
None of these achievements would be possible without all of our Seon employees, past and present, who brought their passion and talents into building a strong company that successfully serves the transportation industry. Today we have a great team of more than 100 professionals in engineering, marketing, sales and operations.
In September 2014, Seon became a part of the Safe Fleet family whose portfolio of brands include such successful companies as ROM, Bustin, Prime Design, FRC, Specialty Manufacturing (SMI), Pretoria, Transpec, and FoamPro. Joining forces with such strong partners, we are continuing to improve and develop the product line to meet not only present, but also future needs of our customers.
"It's amazing to see Seon growing: we are proud of what has been achieved during these 15 years and of where we stand today, and we are looking forward to new accomplishments and successes," says Terry Akiyama, Seon's Co-Founder and President. "We are greatly thankful to all our customers for partnering with us along the way and having trust in us. As we continue to develop our products to increase the mobile safety of school and transit buses, we look to foster relationships with our clients for the years to come".
Seon will start 2015 with a new President, current Chief Operating Officer, Tom Gill, as Terry Akiyama will transition into the role of Chairman to provide continued guidance and leadership.
We thank everyone who has joined us on our journey over the last 15 years and we look forward to accomplishing much more in the coming years together.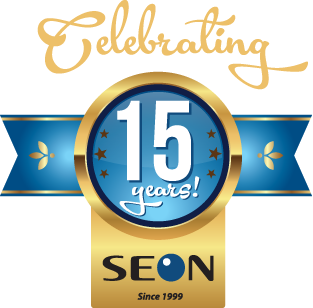 Want to learn more about Seon's mobile surveillance systems? Visit our web site or call us at 1.877.630.7366.
Vlada Terenina
Marketing Coordinator | Seon
vlada.terenina@seon.com